Relatives of Galton McAlmont, called Lance McAlmont, who was chopped to death by his stepson on Monday said that the man was constantly threatened by his assailant and his brother and was even chopped several months ago by them.
"Three months ago he was chopped by them boys. He hand get chop and he was also chopped to his belly. He was receiving therapy for his hand, he had steel in his finger," a relative told Stabroek News yesterday.
"This was a premeditated killing, they wanted his land. They used to harass and torment the man, they used to bore up his horse cart wheels so that he can't make his living."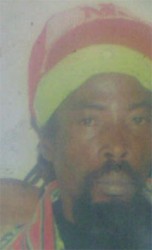 Sharon Nunes, the reputed wife of the deceased man had said that she was constantly abused and tormented by the man for the past 11 years. The woman had said that the two men were arguing after which her son dealt him a chop to his neck. The woman said that he was not murdered for his land, but that her son was fed up of the constant torment they went through at the hands of her reputed husband.
The relatives refuted the woman's claim that she was living with McAlmont for the past 11 years, while also saying that if she was constantly abused as she claimed, she should have left the home. "The two of them haven't been together for 11 years, is only about 6 years the two of them together. The land is in his name, his child mother signed as a witness for his land," the relative said.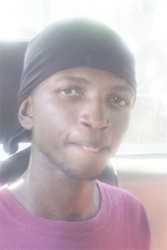 "If he used to abuse she, why she didn't leave? He was seeking legal advice to get them out of the house. .. He built a part for she and she kids and he used to live in another part. Everything was in his name. He left the land for his two children and them murdered him to reap the benefits."
The suspect, Emmanuel Green later turned himself into police saying that he had to do what needed to be done or else he would have been the one coming out in a body bag.
A post-mortem on McAlmont's body is scheduled for Friday.
Around the Web