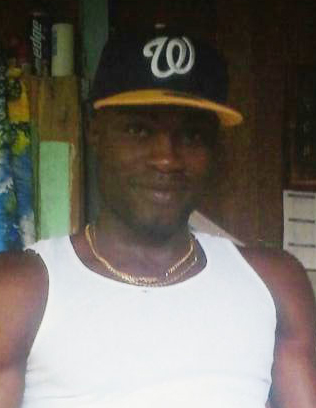 The mother of Delon Hawker, the man who was shot dead by police during an alleged shootout at Mahaicony last week, is pleading for witnesses to come forward and settle questions about how he met his end.
Rhonda Hawker told Stabroek News yesterday that she knows there are persons out there who have information to substantiate that her son was unarmed when he was shot and was not running from the police as is being claimed.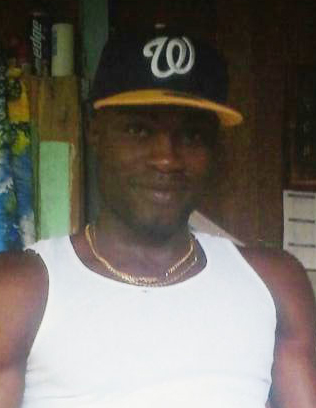 The woman, who is a serving member of the Guyana Police Force, said yesterday that she has heard nothing more about the shooting while questions continue to surround the police account of the shooting.
"The police need to speak the truth. If it was an accident that he get shoot, they should say so," the upset woman said.
Among the inconsistencies she had pointed out was that Hawker was shot in the region of his heart and not his back; that none of the policemen who were reportedly pursuing him were injured although it was claimed that he shot at them; and that he was shot on the public road and not in the backlands as police had reported.
The grief stricken woman called on anyone who may have information that could help to clarify these inconsistencies to come forward.
She said that based on what she was told, the bus her son was in was heading in the direction of the city, which would have been consistent with his leaving home and travelling to the city. She said that her son would have had to have boarded a minibus at Rosignol and she suggested that the bus driver can assist in shedding light on this and to provide answers to her many questions.
Hawker can be contacted on telephone number 331-0710.
According to police, Delon Hawker, 28, and another person had allegedly broken into a house belonging to Veerapen Jebode and his wife, Gangawatti, at Good Faith, Mahaicony and escaped with over $1 million in jewellery and a small amount of cash, a cellular phone and other articles.
Gangawatti and her neighbour later boarded a bus with the bandits and when they later saw a police vehicle approaching they shouted for the driver to stop.
Witnesses say that when the vehicle stopped, the bandits jumped out and started to run and the police opened fire on them and one collapsed and died while the other escaped.
Police had said that in addition to the recovery of a snub-nose revolver and a pistol at the scene, a bag containing a pair of binoculars, a cell phone and a cap were also found. Gangawatti is said to have also recognised some of her personal items in the bandits' bag.
Police had arrested a man who they suspected was the alleged accomplice. Based on the information received by this newspaper, that person has been released.
Around the Web