The extension of the Cheddi Jagan International Airport (CJIA), Timehri runway has "begun in earnest" with the contracting firm – China Harbour Engineering Company (CHEC) – tackling a trial section in the Timehri North area, according to a press release this evening from the CJIA Corporation.
It said that the project commenced two weeks ago. The commencement has come despite claims by the Ministry of Works that this project was going to be hampered by cuts that were made by the opposition to its 2013 budget.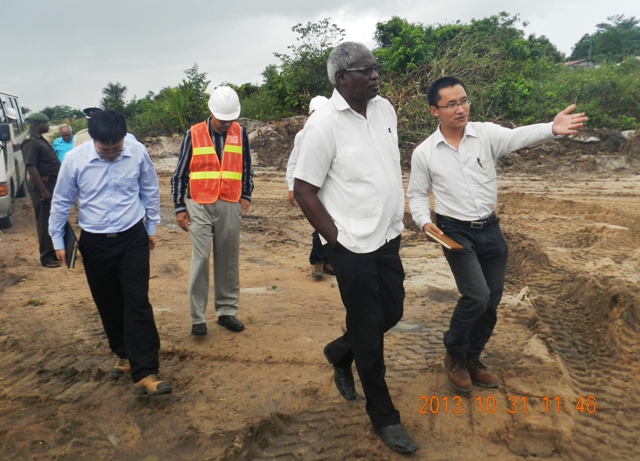 The release said that Minister of Public Works and Transport, Robeson Benn along with other Ministry and CJIA officials were taken on a site visit on October 31. CHEC's Engineers are removing the soft soil (peat) and backfilling the area with sand.
"I know we had some hiccups but I am happy to see works have commenced for this transformational project," Benn told CHEC technicians.
When completed the runway will be able to accommodate BOEING 747-400 aircraft, and will be extended from 7,500 feet to 10,800 feet, the release said.
The release said that the Minister has instructed his Engineers to carry out tests on the soil (peat) found in the area. According to him, peat is produced as an important source of fuel in certain parts of the world.
Data has shown that over time, the formation of peat is often the first step in the geological formation of other fossil fuels such as Lignite, which is considered the lowest rank of coal.
Around the Web