Chinese bauxite company BOSAI Minerals' royalty rate is offset by the company's Corporate Tax payment whenever the company makes a profit, according to Company Secretary Norman McLean, who is denying royalties are being withheld from the country.
Responding to concerns recently voiced by APNU Member of Parliament Joseph Harmon over royalties that BOSAI is supposed to pay to Guyana for its bauxite extraction, which he estimates to be in the order of US$54 million, McLean has revealed that the company is operating under a Mineral Agreement which provides for a five-year exemption period as a development incentive at the end of which the company is required to pay 1.5 per cent royalties on the FOB value of bauxite mined.
McLean said that after five years the company is required to pay royalties but noted that if the company makes a profit the royalty rate is set off by Corporate Tax. "This is intended as another incentive to encourage companies to be profitable and pay Corporate Tax which is much higher than the 1.5 per cent royalty," he said in a letter to the press seen by Stabroek News.
The Mineral Agreement was signed between Omai Bauxite and Government of Guyana in December 2004. BOSAI later acquired Omai Bauxite. McLean noted that Linmine and other bauxite operators enjoyed the same incentive and percentage. "There is no exception," he said. "This is exactly what happened in the case of BOSAI. These conditions are set out in the Mineral Agreement at Articles 9 and 12. Those articles and the audited Statement of Accounts were submitted to the Leader of the Opposition and it showed that BOSAI was profitable over the last four years and therefore did not have to pay royalty," he added.
However, Harmon said that since the agreement was signed in December 2004, it means that the five-year moratorium period came to an end at the end of 2009. "The Mineral Agreement between government and BOSAI requires the latter to pay royalties on the FOB value of bauxite shipped but this has not been happening," he said. "McLean is not saying how much royalty or taxes were paid, he is only saying that the company has made a profit," he added.
Harmon pointed out that Minister of Natural Resources and the Environment Robert Persaud told a Natural Resources Sectoral Committee meeting last week that the ministry was checking with the Guyana Revenue Authority to see how much Corporate Tax is to be paid.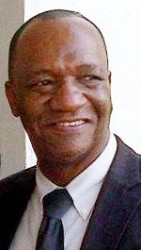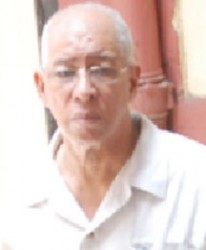 "Let the minister say what is the amount of royalty required of BOSAI, and let him say what the amount of Corporate Tax paid to the GRA is," Harmon said. "Show us how much Corporate Tax was paid and show us how much royalty is due. It does not call for more than two sentences saying this is the amount of Corporate Tax paid and this is the amount of royalties owed to the GGMC," he added.
In addition, financial analyst Christopher Ram told Stabroek News that McLean's response suggests an unwillingness to distinguish between royalty or levy payable under the Bauxite (Production) Levy Act and Corporation Tax. "Corporation Tax is a tax on income and has nothing to do with levies or royalties which are charges against income. The machinery is simple: You make profits, you pay taxes," he said.
Ram said that the royalty or levy is a completely different impost chargeable under the Bauxite (Produc-tion Levy) Act. "That Act stipulates: 'Notwithstand-ing anything in any law, a tax to be known as a production levy shall be paid in accordance with this Act  on all bauxite or laterite won or extracted in Guyana on or after 1st. January 1974.' This offers no room for any set-off or waiver which Mr McLean claims Bosai is entitled to," he said.
'Corporate responsibility'
McLean added that not only has BOSAI paid up its share of Corporate Taxes in keeping with the agreement, but has done so against the background of corporate social and environmental responsibility as seen by the fact that the company has established two dust collector systems so shortly after its start up.
McLean also said that BOSAI has done and continues to do what it considers to be right and proper for Guyana.
"We therefore find it quite disturbing that and worrying that the opposition MP singles out and targets BOSAI for such an unfounded attack. We are greatly concerned at the damage to the company as our own employees and members of the general public could be influenced to believe that the company is operating dishonestly and cheating them and the government," McLean said.
"We would have hoped that having provided the relevant information since October 18, 2013, the honourable MP would have been in a better position to be properly informed and maybe ask more pertinent questions as well as give proper advice to the parliamentary committee," he added.
Addressing concerns raised by Ram in a Business Page column published over a year ago, McLean called the BOSAI deal a fair and equitable one. "Bauxite was in the doldrums when Omai Bauxite came to the rescue of the industry. The previous companies Linmine and Guymine were failing and having to be subsidised by the government to the tune of US$10 million and more annually," he said. "It was against that background that after more than 20 negotiation meetings that an acceptable Mineral Agreement between Government of Guyana and Omai Bauxite was honed out," he said.
He said that BOSAI, together with Rusal operating in Berbice, has done well in Guyana maintaining viable operations. "Don't let us shoot ourselves in the foot and seek to castigate good and courageous companies unfairly and unjustly. This is a difficult market and product and both companies need to be given credit for their operations," he said.
In response, Ram called on McLean to make the Mineral Agreement between the company and the Government of Guyana public. "And since he chose to include RUSAL in his letter, he should make that Agreement public as well…along with their financial statements. We can then have a full and informed discussion," he told this newspaper.
"I find it offensive that Mr McLean would promote Bosai's installation of two dust collectors as some favour to Guyanese. They came only after letters and calls by newspapers castigating the company for its insensitivity and callousness to the affected communities. Let us not forget that for years Bosai deprived those communities of their constitutional right to an environment that is not harmful to the [individual's] health or well-being," Ram added.
Around the Web