(Barbados Nation) ROSEAU, Dominica –Prime Minister Roosevelt Skerrit says he intends writing Britain later this month seeking permission for Dominica to sever ties with the London-based Privy Council in order to join the Trinidad-based Caribbean Court of Justice (CCJ).
"This month, January 2013 God's willing, we shall write formally to the British government indicating to them our intention of severing ties with the Privy Council and seeking their agreement on that," Skerrit said.
"As you know the Constitution of Dominica calls for a negotiated departure with the British government," Skerrit said, adding "if that is done it will not require a referendum, so we just have to get an agreement with the British government.
"Certainly in 2013 Dominica will move very speedily to recognise the CCJ as our final court," he said, noting that the island has been paying for the regional court established in 2001 to replace the Privy Council.
CARICOM countries have taken a US$100 million loan from the Barbados-based Caribbean Development Bank (CDB) to meet the operation of the CCJ and ensure its financial independence.
Comments

CARACAS, (Reuters) – Venezuelan authorities yesterday arrested five members of a "terrorist cell" linked to self-proclaimed rogue Venezuelan helicopter pilot Oscar Perez, and killed several other militants during a shootout in a poor area outside Caracas.
BRUSSELS, (Reuters) – European Union officials have proposed removing eight jurisdictions from the blacklist of tax havens the bloc adopted in December, in what critics may see as a blow to its campaign against tax avoidance.
RIO DE JANEIRO (Reuters) – A Brazilian court yesterday ordered the world's largest iron ore miner Vale SA to repair environmental damages its operations caused in land belonging to a community of descendants of escaped slaves in northern Brazil.
(Trinidad Express) Three men were killed in Manzanilla, and Fyzabad and Arima on Saturday night.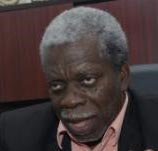 (Jamaica Gleaner) When president of the National Parent-Teacher Association of Jamaica Everton Hannam chose Fly Jamaica Airline to take him to Guyana for his annual end-of-year vacation, he could not guess the ordeal he would face.