(Trinidad Express) A senior supervisor with Guardian Media Ltd became this country's latest murder statistic after he was shot several times about the body as he stood outside his Laventille home yesterday morning.
The death of 50-year-old Junior Valentine has since been classified as a case of him being in the wrong place at the wrong time.
Officers said they believed the bullets that struck him five times about the body were meant for another man who is well-known in the Mentor Alley, Laventille community where Valentine lived for the past two years.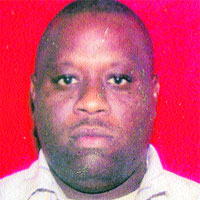 In all, 19 bullet casings were recovered at the scene by detectives.
His death has left many of those in the media industry in a state of disbelief, with the media house where he worked having to provide counselling for his co-workers in the production department.
Valentine had been employed at Guardian Media Ltd since 1979.
It was shortly after 8 a.m., that Valentine, a father of three, was sitting on a chair along the roadway speaking to a friend when two men approached and opened fire on them, said detectives.
Valentine was shot about the body while his friend managed to escape unhurt.
Valentine was killed on the spot, with his death carrying the murder toll up to press time last night to seven.
Officers from Port of Spain Criminal Investigations Department (CID), led by ASP Ajith Persad, along with officers from Besson Street Police Station, Crime Scene Investigators, as well as officers from the Inter-Agency Task Force (IATF) and Homicide Bureau of Investigations visited the scene and carried out enquiries.
Speaking to the Express yesterday at Forensic Science Centre, Federation Park, St James, one of Valentine's brother, Curtis Valentine, an officer with the Anti-Corruption Bureau, said his brother's death came as a shock to him as only minutes before they had spoken to each other.
"His mother had just cooked some food and I dropped off some for him only to get a phone call shortly after informing me that he got shot and died," said Curtis.
He described his brother as "always a cool individual" who never strayed far from home except for when he needed to go to work.
"It was only yesterday (Thursday) that there was another shooting lower down the road (the murder of Cheston Daniel Joseph), so he did not even want to go out the road because of that, so this has really come as a shock to all of us," he said.
Valentine has another brother who is also a police officer, Curtis said.
In a brief telephone interview, Guardian Media general manager Douglas Wilson said: "The staff have really felt it. We have had counselling and so on for the staff because some of us have been working with him 15, 20, 25 years. He is what you would call a stalwart."
Wilson said the company had made contact with various members of Valentine's family and would be assisting with his funeral arrangements.
"That has already been discussed. He was a very nice character. There is so much more to say about him that it all cannot be said in just one statement. It was a heavy blow to all of us and we are all really feeling it."
Around the Web