CARACAS,  (Reuters) – Supporters of late president Hugo Chavez will punish opposition leader Henrique Capriles for his anti-government barbs at a vote next month likely to produce a bigger win for the socialists than last year, a campaign strategist for Capriles' rival forecast.
The build-up to Venezuela's April 14 vote for a successor to Chavez, who died of cancer two weeks ago, has been characterized by acrimonious personal attacks between Capriles and acting president and Chavez protege Nicolas Maduro.
Andres Izarra, a senior member of Maduro's campaign team, said that had galvanized 'Chavista' supporters behind Maduro's candidacy and put him on course for a victory larger than Chavez's 11-point win over Capriles last October.
"Even the moderate Chavistas are highly motivated, they're really upset over the loss of Chavez," Izarra, a friend and former minister of Chavez, told Reuters.
"They're indignant at the opposition's attitude, the way they've mocked Chavez's death. People are furious with Capriles. They're going to make him pay."
On Monday, Capriles berated Maduro as a weak imitation of Chavez and a puppet of Havana.
Taking a more hostile line than in his presidential bid last year, Capriles has accused Maduro of lying over Chavez's final days to minimize the gravity of his cancer while preparing behind the scenes for an election campaign to replace him.
Maduro, his supporters and Chavez's relatives have rounded on Capriles, accusing him of insulting their grief. Capriles has said he is sorry for any offense that may have been perceived by the family, but repeated his attacks on Maduro.
"I think we can win by a bigger margin than Chavez's over Capriles … but there will be no triumphalism," said Izarra.
Lampooned as a malevolent spin-doctor by opponents, Izarra was always treated with robust affection by Chavez, sometimes made to sweat in public as the president berated him for any technical problems during live TV transmissions.
"SON OF CHAVEZ"
The only survey by a major local pollster since Chavez's death has justified the government's optimism, giving Maduro a 14-point lead over Capriles.
But the opposition is hoping to win over voters and counter the sympathy effect after Chavez's death by drawing a distinction between Maduro and his hugely popular former boss. They are trying to depict him as an incompetent manager unable to fix a myriad of grassroots problems from potholes to crime.
Izarra, who had various stints as Chavez's information minister, said running an election campaign without him felt odd after the more than dozen votes during his 14-year-rule.
"The whole country feels really weird (without Chavez)," he said, eyes watering as he recalled working beside the ever-theatrical socialist leader who became famous worldwide for his lengthy speeches and radical rhetoric.
"He was a genius at communications. It was always Chavez himself who decided the elements of the campaign, the ways of working, the themes … He's a permanent inspiration in this new electoral battle."
Izarra said the government's campaign would focus on the personality of Maduro, a former bus driver who has been playing up his working-class roots, as Chavez always did.
Maduro, 50, drove himself in a bus to and from registering his candidacy last week, to the delight of supporters – and the mockery of foes who decry his lack of university education.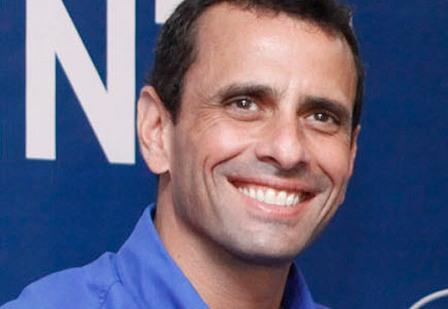 "Maduro is a son of Chavez, a man of the people … It's a crucial contrast with the opposition candidate," Izarra said, referring to Capriles' wealthy family background.
Rumors of government splits were far from the mark, Izarra added, scoffing at media talk of a potential challenge to Maduro's leadership of the ruling Socialist Party by the powerful National Assembly head Diosdado Cabello.
"This is about as united as we've ever been … there's no room for ambitions," he said. "The higher interest is to preserve president Chavez's legacy and continue his work."
Around the Web