(Jamaica Gleaner) – The government is yet to say whether it can authorise the use of the Goat Islands for any activity because of a lease agreement with the United States which was inherited from the British colonial authorities.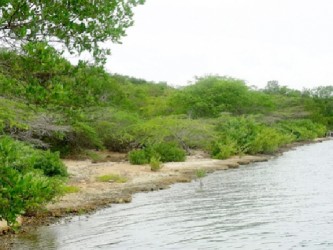 In 1940, in the midst of the second World War, Great Britain and the US entered an agreement called the 'Bases for Destroyers' in which the US was granted locations for air, military and naval bases in exchange for 50 destroyers.
The lease for the islands located off the St Catherine Coast was slated to last for 99 years.
Attorney-at-Law, Bert Samuels, believes that despite Jamaica's achievement of Independence in 1962, the agreement still stands under what's termed the principle of transition.
He explains that Jamaica's independent government did not come to power by way of revolution and cites Section 4 of the Constitution which mandated that laws prior to 1962 be continued in force.
Samuels says this means that agreements such as the one resulting in Little Goat Island being leased to the US would have to be honoured by the government until it expires in 2039.
The noted attorney says Jamaica cannot unilaterally terminate the lease agreement, without facing possible repercussions from the international community.
He has also cited a similar situation in Cuba, where despite a revolutionary Government in place, the country still honours a lease agreement that gives command of Guantanamo Bay to the US.
Samuels says negotiation is the way to go.
The government has said it is seriously considering a proposal from a Chinese investor to use the islands to create a port facility, logistics hub and industrial park.
Environmentalists have come out against the proposal, arguing that such developments will result in widespread destruction of the flora and fauna on the islands.
Around the Web