Four condemned murder convicts had their sentences commuted to life imprisonment on Wednesday.
Acting Chief Justice Ian Chang on Wednesday granted the applications for the commutation of the sentences of Ganga Deolall, Terrence Sahadeo, and brothers Kornel and Daniel Vaux, after their lawyers argued that their being on death row for well in excess of a decade each and being constantly under the threat of execution by hanging amounted to inhumane and/or degrading punishment.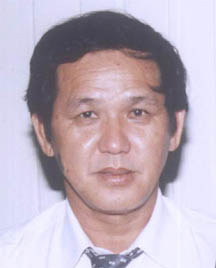 The four men were represented by attorneys of the Legal Aid Clinic, who submitted that their treatment was tantamount to a breach of their clients' rights as provided for and guaranteed by Article 141(1) of Guyana's Constitution, which states that "No person shall be subjected to torture or to inhumane or degrading punishment or other treatment."
Two brothers, Bharatraj and Lallman Mulai, who had been on death row for almost two decades, also had their sentences commuted to life imprisonment by the Justice Chang on Wednesday. The rulings are in line with a previous decision he delivered in June last year, when four other prisoners had their death sentences commuted to life imprisonment, in light of the amount of time they had been on death row.
The applications for Deolall, Sahadeo and the Vaux brothers were presented before the Chief Justice by attorneys Simone Morris-Ramlall, Sasha Roberts, Yolanda Lamott, Oneka Archer-Caulder, Wanda Fortune, Thandiwe Benn and Martha Halley.
The lawyers advanced in their notice of motion to the court that if the men were to actually be executed after being under the threat of execution by hanging for the extended periods cited, that too would be inhumane and/or degrading punishment.
It is for these reasons the lawyers argued that the quartet be sentenced to life imprisonment as opposed to death, which they said would have resulted in a violation of Article 141(1).
Deolall was convicted on November 22, 1995 for the October 16, 1993 murder of Yvette Lall and was sentenced to death by hanging by then Justice Cecil Kennard. Lall's mutilated body was discovered by fishermen on the La Grange foreshore on October 19, 1993. Reports are that a plastic bag was found tied around the victim's head, which was bashed in, her stomach was cut open and her innards and womb removed. A large crankshaft and a stone were placed in her stomach.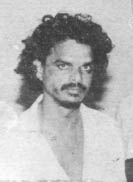 Deolall, who was on death row for the past 17 years, applied to the Mercy Committee of Guyana in 1999 and it recommended that his death sentence be commuted to life imprisonment. This was, however, rejected by former President Bharrat Jagdeo, who in February of 2000 signed the death warrant in favour of Deolall.
On February 3, 2000, a death warrant was read to Deolall, who was informed that this mandatory hanging was to be performed on February 8, 2000. This, however, did not take place as Deolall applied for a stay of execution on the death warrant. The lawyers in their motion argued that this uncertainty of dying exerted psychological trauma on Deolall, who was weighed and measured for his imminent execution.  While on death row, they said, Deolall had witnessed the execution of four inmates, with the last taking place in August 1997. He also saw the dead bodies of the inmates being removed through the corridor of death row and has since remained traumatised as a result, the lawyers added, arguing that in light of such occurrences, he was resultantly made to endure degrading and inhumane conditions.
Meanwhile, Sahadeo, who had been on death row for the past 23 years, was convicted on November 8, 1989 for the September 18, 1985 murder of Roshana Kassim. He was sentenced to death by hanging by Justice Ganpat Singh.
According to the notice of motion, between 1997 and 2009, Sahadeo applied to the Mercy Committee of Guyana on two separate occasions but received no response. Sahadeo too, the motion said, had witnessed the hanging of two fellow inmates on death row in August 1997 and was subject to like inhumane and/or degrading punishment.
The Vaux brothers had been on death row for the past 15 years. They were convicted on December 19, 1997 and sentenced to death by hanging by Justice Claudette Singh, for the July 11, 1993 murder of Guyana Airways Corporation loader Balwant Jaikissoon. The body of Jaikissoon, who was missing for three days, was found in an advance state of decomposition with two cheese cloths wrapped around his neck.
These two prisoners had also applied to the Mercy Committee in 2002 but never received communication with respect to their application.
According to the motion, these men had never witnessed executions, but such stories related to them by other condemned prisoners constantly haunted and increased their anxiety over the uncertainty of being hanged. The motion also detailed that the men were made to dwell in unsanitary conditions in poorly ventilated 8×8 cells, which each occupied with a mattress placed on the floor. The lawyers argued that the men were confined in their respective cells with receptacles storing faeces and urine, with which they were made to dwell from 3pm to 7am daily. The lawyers said too that their clients received inadequate exercise and that their meals lacked nutritional value.
In June last year, Justice Chang ruled that the over a decade-long stints by murder convicts Noel Thomas—who had been on death row for 25 years—Lawrence Chan, Muntaz Ali and Rabindranauth Deo, also known as Ravindra Deo, on death row amounted to inhumane treatment.
In a brief comment to this newspaper at that time, Noel's lawyer, Nigel Hughes, said that the ruling was in line with existing Privy Council and Caribbean Court of Justice rulings to the effect that the sentences should be commuted to life imprisonment in light of the amount of time they were on death row.
The lawyer pointed out that he is being guided by the ruling in the Pratt and Morgan case handed down by the Privy Council, which held that a convict on death row in excess of five years is more than inhumane. All four men have been on death row for over ten years, he noted.
Comments
The National Agricultural Research and Extension Institute (NAREI) has utilised a number of new banana lines which are most likely resistant to the Black Sigatoka Disease.
Secretary-General of the Caribbean Community (CARICOM) Ambassador Irwin LaRocque has urged Sweden to use its position in two major international organisations to highlight the "unfair labelling" of some of the Community's Member States as "non-cooperative tax jurisdictions".

First Lady, Sandra Granger, yesterday, met with members of the Covenant Home for Children, a United States-based charity, which is registered in California and focuses on the homeless, runaway, abandoned, abused, trafficked, or exploited youth of Guyana.

Allen Chastanet   CASTRIES, St. Lucia, (Reuters) – The prime minister of the small Caribbean country of St.
Dear Editor, Kindly publish my response, as follows, with regard to an anonymous letter published by the Guyana Chronicle on Wednesday, August 16, 2017, under the caption 'Will the Auditor General investigate the deputy chief elections officer?' Editor, this letter is the second deliberate attempt aimed at besmirching my integrity, obviously with clandestine objectives.