Prime Minister Sam Hinds performing the functions of President today visited PNCR General Secretary Oscar Clarke who was shot last night during a home invasion in Plum Park, Sophia.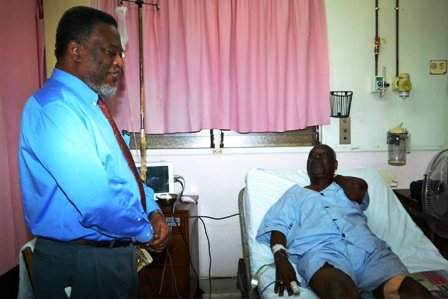 GINA said that Clarke has been assured that his injuries, which include gunshot wounds to the leg and groin, are not life threatening. GINA said that Clarke showed Hinds the lacerations he suffered to his head after repeated gun-butts by one of two bandits who ambushed him, and the wounds he sustained from the gunshots after he attempted to resist.
According to GINA, Clarke recalled trying to engage his assailants in conversation to ascertain the motive behind the attack even as he was being struck in the head repeatedly by the robbers who he believes were trying desperately to make him unconscious before carrying out the robbery. "I'm a fighter, they couldn't knock me out," Clarke told the Prime Minister who commended him for his bravery.
Comments

The Working People's Alliance (WPA) today announced its support for the government's restructuring of the sugar industry.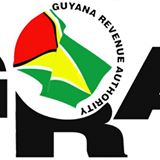 The Guyana Revenue Authority (GRA) today warned about the impersonation of licenced customs brokers.

(Reuters) – England's top order fired in unison to give them a four-wicket win in the second one-day international against Australia on Friday as Aaron Finch's second straight hundred for the hosts could not prevent them falling 2-0 behind in the series.

Four weeks after passing a $267 billion budget for 2018, the National Assembly will debate a supplemental provision of $1.75 billion to meet a portion of the severance pay for around 4,000 sugar workers.

Autopsies performed on the bodies of Ambrose Baharally and Martin Godette, the Pomeroon farmers who were shot dead on Sunday, have found that both men died from gunshot injuries to the head.