A Ministry of Health ambulance with the driver and another person in it ended up in a trench outside Banks DIH yesterday afternoon after the driver lost control of the vehicle.
Georgetown Hospital officials stated that one of the passengers, 31 year old Allison O'Neil was in a stable condition at the institution up to yesterday while the other passenger, the vehicle's driver, had not been admitted.
Eyewitnesses said that the vehicle, which was coming off of the East Bank highway, ran into the trench as it attempted to navigate a turn in the vicinity of Banks. One resident said that the vehicle was not speeding, although its siren was in use. He opined that the wet road may have been responsible for the driver losing control. It was raining at the time of the accident.

The man said that the passengers of the vehicle were assisted by passers-by and police officers who had responded to another accident which occurred nearby.
Another witness to the accident, a construction worker carrying out works in the Meadow Bank area, said that he believed that an oil slick might have been responsible for both accidents.
The man shared that a car, as it attempted to navigate the turn near the entrance to Meadow Bank, spun out of control before stopping. He further stated that another car, coming from the same direction, slammed into the one which had stopped. He said that he observed oil on the stretch of road leading from the first turn to the one in the vicinity of Meadow Bank. The man speculated that the oil slick might have been responsible for both accidents.
A resident of the area said that the police who responded to the first accident stopped a private vehicle and instructed it to transport the passengers of the ambulance to the Georgetown Public Hospital  (GPHC).
Comments

Finance Minister Winston Jordan today moved in Parliament to amend the government's request for supplementary provisions which will allow some of the sugar workers made redundant to get their full severance at the end of January.

The Working People's Alliance (WPA) today announced its support for the government's restructuring of the sugar industry.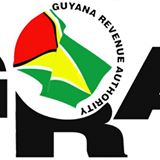 The Guyana Revenue Authority (GRA) today warned about the impersonation of licenced customs brokers.

(Reuters) – England's top order fired in unison to give them a four-wicket win in the second one-day international against Australia on Friday as Aaron Finch's second straight hundred for the hosts could not prevent them falling 2-0 behind in the series.

Four weeks after passing a $267 billion budget for 2018, the National Assembly will debate a supplemental provision of $1.75 billion to meet a portion of the severance pay for around 4,000 sugar workers.