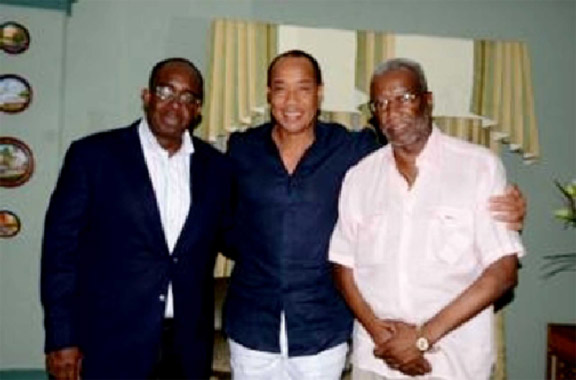 Jamaican-born Canadian investor and billionaire Michael Lee-Chin is leading an investment team in Guyana on the invitation of former president Bharrat Jagdeo to seek possible investment opportunities.
"We are looking at Guyana to see how we can invest, bring capital, bring expertise, create employment, create wealth and eventually… possibly invest in a Guyanese pension fund or a stock market that hopefully one day will be existent in Guyana," Lee- Chin informed, shortly after disembarking his plane at the Cheddi Jagan International Airport, Timehri on Sunday night.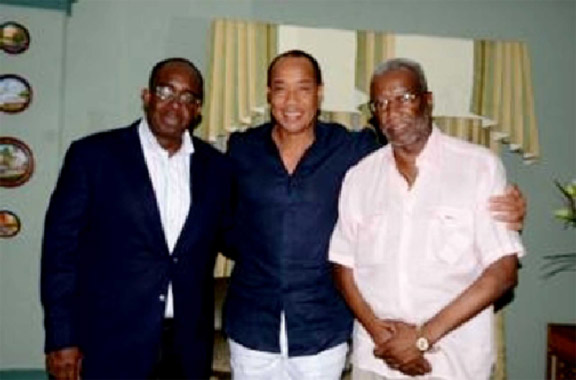 Lee-Chin, Chairman of privately-held investment company Portland Holdings Inc. and Executive Chairman of Canadian mutual fund AIC Limited, already owns stakes in National Commercial Bank in Jamaica, Total Finance in Trinidad and Tobago and Columbus Communications in Barbados.
He explained that his trip was "well overdue," having being invited and encouraged to visit these shores since 1971 by his then roommates at McMaster University, Richard Van West-Charles, Jeff Massey and Colin Raymond.
Lee-Chin said that although he is "a little slow off the draw," his firm plans are to look at investment avenues in Guyana as currently he and his team have sought to tap into the Caribbean market.
Waste management, telecommunications, banking and pension investments are among markets they hope to review on this visit.
Chief Executive Officer of one of the banks owned by Lee-Chin's firm, Patrick Hylton, echoed most of his boss' sentiments, while stressing that they want to help develop this country and they are looking forward to business meetings over the next couple of days.
Stabroek News was told that on his first day, Lee-Chin went sightseeing. He and his team are scheduled to meet some of Guyana's businessmen and government officials over the duration of their stay.
Lee-Chin, ranked 701 on Forbes' list of the world's richest people in 2009, is a recipient of the Order of Jamaica for outstanding service in business and philanthropy.
Comments

Fifteen city councillors voted yesterday in favour of accepting the recommendations of the parking meter renegotiation committee, which would see a reduction in parking fees to $150 per hour, exemptions for religious organisations and schools, and Smart City Solutions (SCS) giving up on their claim to garage parking.

A GDF rank was yesterday remanded to prison over three armed robbery charges and alleged possession of an unlicensed gun and ammunition.
Minister of Natural Resources and Leader of the Alliance for Change (AFC), Raphael Trotman on Monday praised ExxonMobil for investing in the oil sector here and said it is now resulting in other important companies wanting to do business here.

The city lance corporal, who on Sunday allegedly shot and killed Marlon Fredericks, a mentally-challenged vendor, after he reportedly attempted to flee custody is to be charged with manslaughter.

Former Magistrate and Univer-sity of the West Indies (UWI) lecturer Christopher Arif Bulkan was yesterday sworn in as a temporary Appellate Judge by President David Granger who said that the appointment is part of efforts to ensure that justice is dispensed in an efficient and timely manner.