Regional airline LIAT will begin daily scheduled flights from Grantley Adams Internation-al, Barbados to Ogle International Airport in Guyana.
"Effective Monday July 22, LIAT will operate a daily flight from Barbados to Ogle with a daily return service," the airline announced yesterday in a press release.
The release said that Flight LI 521 will depart Grantley Adams at 12:30 pm daily, arriving at Ogle at 2:20 pm. The return service, LI 512 will leave Ogle at 3:00 pm, arriving in Barbados at 4:50 pm, it said.
LIAT added that it will shortly introduce a late night and early morning departure to/from the Cheddi Jagan International Airport. "LI 773 will depart the Grantley Adams Inter-national Airport in Barbados at 8:00 pm daily arriving at the Cheddi Jagan International at 10:00 pm. LI 774 will depart Cheddi Jagan International at 5:00 am daily, arriving in Barbados at 7:00 am," the press release said.
The release added that when making a reservation for travel to Guyana, customers are advised to be aware that OGL represents the Ogle International Airport and GEO the Cheddi Jagan International Airport.
"The closer proximity of the Ogle International Airport to the Guyana capital, Georgetown, is expected to give LIAT a competitive advantage since flying into Ogle would mean Reduced Flying Time and an annual fuel reduction for the airline," LIAT also said.
Comments

The Ministry of the Presidency (MotP) last night labelled as reckless a statement by the Guyana Bar Association (GBA) expressing concern that appointments of a Chancellor of the Judiciary and a Chief Justice (CJ) might be made by the government outside of the constitutional provisions.

The office of the Auditor General (AG) has not been afforded enough access to the City Council's records to judge whether its accounts are "clean," AG Deodat Sharma said yesterday.
The National Industrial and Commercial Investments Limited (NI-CIL) recently accepted an offer made by Hong Kong Golden Telecom Limited (HKGT) to pay US$3M of the outstanding US$5M for the purchase of government shares in the Guyana Telephone and Telegraph Company (GTT), sources say.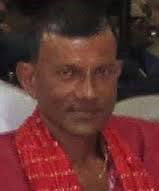 A 16-year-old was yesterday committed to stand trial for the murder of Hemant Persaud, the brother of Police Commissioner Seelall Persaud, who was fatally stabbed last year at the Stabroek Market.

Baishanlin still owes the Guyana Forestry Commission (GFC) some $80 million, according to Commissioner of Forests James Singh, who also says that claims about the company illegally logging at one of the concessions it previously owned are false.