RIO DE JANEIRO, (Reuters) – Investors who bet on Eike Batista have lost billions over the past year as the Brazilian's ephemeral business empire imploded.
But they haven't been the only losers – the onetime Amazon gold trader and former speedboat racer's hometown of Rio de Janeiro has also been shaken by his rapid decline.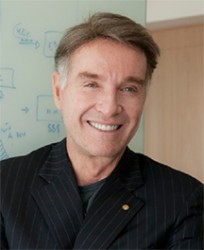 Beginning in 2006, Batista floated a series of mining, energy and shipping companies through share offers that by 2012 made him the world's seventh richest man, valued by Forbes magazine at $30 billion. All the companies' names, including that of his EBX conglomerate, ended in X, a letter he said symbolized the multiplication of wealth.
With the same verve he used to woo investors, Batista also became the biggest booster of a hoped-for revival in Rio, the verdant, seaside metropolis whose glorious past as Brazil's capital and cultural center had in recent decades given way to crime, violence and the unfettered sprawl of slums.
At his peak, Eike, as the 56-year-old is known locally, bankrolled the campaign that lured the 2016 Olympics to Rio. He paid for police vehicles in poor neighborhoods and partially decontaminated a popular local lagoon.
He bought a landmark waterfront hotel and nearby marina and vowed to make natives of rival Sao Paulo, the country's business capital, "die with envy." Along with some progress by local officials against crime, litter and other urban blight, Batista's efforts helped fuel a sense that a rebound was indeed underway, at least in wealthier parts of town.
"I don't know where we would be without him," says Rosa Celia Barbosa, a Rio cardiologist who received a 30 million real ($13.9 million) donation from Batista in 2011 for a charity hospital for children. After struggling for more than a decade with funding, she finally had enough to pay for final construction and equipment costs.
But now, as creditors pick over what's left of Batista's holdings, his dream for Rio is all but bankrupt.
His star is burning out just as the city readies for the Olympics and next year's World Cup soccer tournament, two events he hoped would showcase his role as Rio's self-styled benefactor.
"People here believed in this patron, this tycoon who would finance a transformation that not even the government could," says Fernando Gabeira, a former national Congressman and mayoral and gubernatorial candidate. "He meant well, but reality took over."
Batista, through a spokeswoman, declined to comment on his derailed Rio plans.
It's too early to say what the ultimate economic toll of Batista's downfall might be on Rio's economy.
As headquarters for a group that attracted tens of billions of reais through stock offerings and credit, there is the unknown cost of what might have been had his vision worked out.
But most of the companies were still new, didn't make money and didn't represent significant sources of tax revenue. Employees and suppliers still hope that the ventures, some of them under new ownership, might still prove profitable. And the investors who lost money were not concentrated in Rio.
Some of the impact, though, is already apparent in a city where his can-do spirit, while it worked, manifested itself all over town.
The logos of Batista's various companies, once emblazoned everywhere from beachside volleyball nets to scaffoldings in Rio's run-down center, have vanished almost as quickly as they appeared. And gone with them is the largesse.
Consider the 351 vehicles he donated to police forces now deployed in Rio's favelas, notorious shantytowns long dominated by drug gangs. The pickups, vans and motorcycles were part of a multi-year partnership Batista struck with the state government to contribute 20 million reais annually, starting in 2010, to an ongoing effort to "pacify" the slums.
In August, though, he pulled the plug on the partnership.
Around the Web