BRASILIA, (Reuters) – Brazil will extradite former Turks and Caicos Prime Minister Michael Misick to answer corruption charges alleging he accepted millions of dollars in bribes to allow developers to build resort hotels on the Caribbean islands.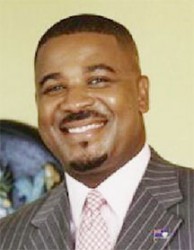 Brazil's Supreme Court unanimously approved on Tuesday a request for his extradition to his home country after finding he was not a victim of political persecution and therefore not eligible for asylum.
A spokeswoman for Brazil's Federal Police in Sao Paulo, where Misick is being held, said he will be extradited to Turks and Caicos by Interpol within 10 days.
"We welcome the Supreme Court's decision as it is in the best interests of the Turks and Caicos Islands that allegations of wrongdoing are thoroughly investigated," said a spokesperson from the British Embassy, which represents the islands in Brazil.
Misick served as chief minister of the British Overseas Territory from 2003 to 2006 when he became the islands' first prime minister as they gained autonomy from Britain.
Around the Web