President of the West Indies Cricket Board (WICB) Whycliffe Cameron is expected to meet with media operatives today.
A press release from the Guyana Cricket Board (GCB) on Friday informed media operatives of Cameron's visit and the subsequent press conference which will be held at the Guyana National Stadium at Providence.
It is understood that Cameron's visit has to do with the long running dispute between the Guyana government and the GCB.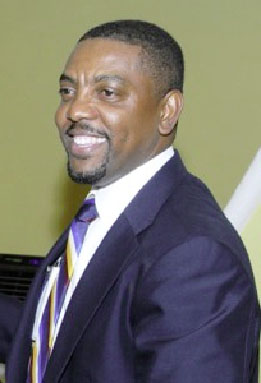 The Guyana government and the GCB have been at loggerheads ever since the government established an Interim Management Committee (IMC) headed by former West Indies Captain Clive Lloyd after the result of the 2011 elections were challenged in court by a representative of the Berbice Cricket Board Angela Haniff.
Since then the Guyana government has steadfastly refused to recognise the GCB although the WICB under former president Julian Hunte had stated that the GCB was the proper authority to run cricket in Guyana.
Cameron recently defeated incumbent Dr Julian Hunte 7-5 at the annual general meeting and elections of the WICB held on March 27.
Cameron is reportedly expected to hold discussions with the major players involved in the dispute but according to information reaching this newspaper that will be done on another visit.
Cameron has not yet made any pronouncement of the Guyana situation and it is expected that he will do so today.
"I know there are issues in Guyana and we plan to address them in the best way possible. I will be in Guyana next week and top of the agenda is the discussion on going forward," the Guyana Times newspaper reported the 42-year-old Cameron as saying.
Around the Web