Christ Church's male team defeated St. George's High 3-0 on Sunday as the Scotiabank/Pepsi Schools Football Academy continued at the Ministry of Education Sports Complex, Carifesta Avenue.
Andre Trotz Jr., one of the competition's top scorers last year, netted all three goals for his school.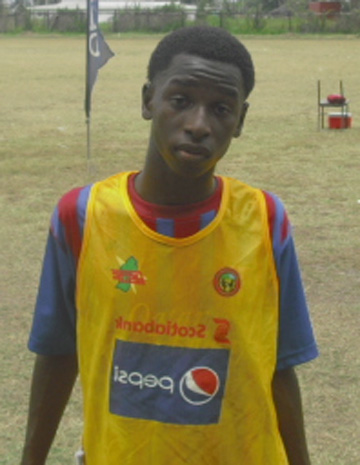 Trotz, the son of former national striker Andre Trotz, netted in the twenty-seventh, thirty-eighth and fifty-fifth minutes of play.
Action continues this weekend with a number of games in Georgetown, Linden and Berbice.
Charlestown and Tucville Secondary will clash in a male game at 10:00hrs in Georgetown while at 11:30hrs Tutorial and New Campbellville will clash in a female game. The final game will see Lodge Secondary and Central High males colliding from 13:00hrs.  New Comers, Chase Academy and St George's will play the first game Sunday at 11:00hrs while Tucville Secondary and Central High female teams will meet at 2:30hrs. School of the Nations and North Georgetown male teams will clash at 14:00hrs.
Wisburg Secondary and Mackenzie High will clash at 10:00 hrs in Linden at the Wisburg Secondary School ground, Wismar.
Three games are slated to play at the All Saints ground, New Amsterdam on Saturday from 09:00 hrs.
Around the Web