The first annual Senior Easter Squash tournament sponsored by Ansa McAl will commence this evening from 18:30hrs at the Georgetown Club.
The event is the Guyana Squash Association's (GSA) third tournament of the year following in the footsteps of the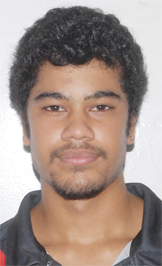 Bounty Farm Mash Handicap Tournament and the Toucan Industries Kool Aid Junior Easter Skill Level Tournament.
Jason Ray Khalil emerged victorious in the Bounty Farm Mash Handicap Tournament while two-time Caribbean junior champion Nyron Joseph triumphed in the Kool Aid Junior Easter Skill Level tournament. Injured during the Kool Aid Junior Skill level tourney, Khalil has since recuperated and is expected to be in action this week with other senior competitors including Ashley Khalil, Raphael deGroot and Nicholas Narain, who finished second to Khalil in the Bounty Farm Handicap tournament expected to feature.
Although a senior tournament, many of the junior players will be competing as they will use this tournament to hone their skills in preparation for the Caribbean Area Squash Association's (CASA) Junior Caribbean Championships scheduled for Trinidad and Tobago from July 21-29.
The competition ends Sunday.
Around the Web