The Theatre Guild Playhouse stage will tonight be transformed into a serious battleground for chiseled physiques when Fitness Paradise Gym hosts its inaugural Bodybuilding and Fitness Championships.
First runner up in this year's welterweight category of the National Novices Bodybuilding Championships Orlando Dublin along with Paul Meusa, Christopher Seaford, Casey Vickerie and Ainsley Watts will compete for the Mr. Fitness Paradise title when the action commences at 19:00hrs.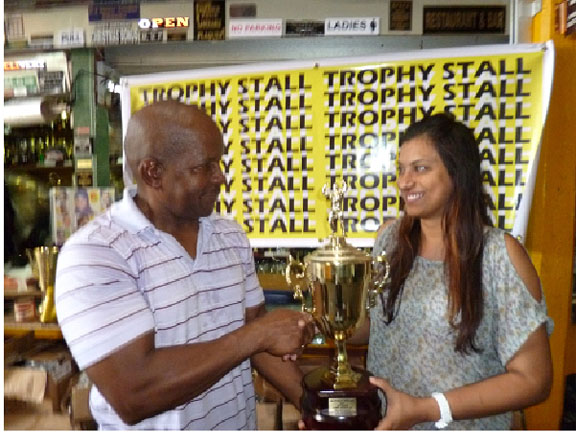 In the Mr. Hot Body competition, Joel Cole, Omar Hope, Corvyn Sealey and Gariel Yhan will also pose for top honours.
The females of the Subryanville gym will also be on stage vying for the winner's trophy in the Miss Fitness Paradise Best Legs and the Miss Fitness Paradise Bikini categories.
Celestine Bentham, Denzlyn Clarke, Stacey Small and Chelan Yhap will compete in the Best Legs competition.
Betham, Clarke and Yhap will also return for the Bikini Contest where they will be joined by last year's Flex Night, Miss Bikini winner and this year's Novices Miss Fitness Open champion, Shawnell Warner for the Mixed Pairs event.
Around the Web