Defending Gillian Brazier women's basketball champion team Guyana will be looking to defend their crown when the 13th annual tournament gets underway at month end in Antigua.
So says national women's basketball team coach, former national player Mark Agard.
According to Agard, preparations for the team's participation in the annual shoot-out are progressing well.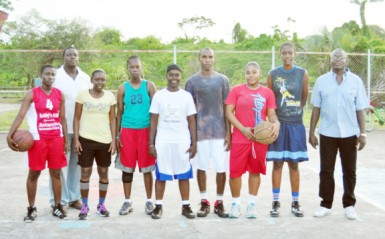 "Even though competitive wise we should be playing more teams and simulating in game situations, training has been coming along just fine," Agard told Stabroek Sport in a telephone interview yesterday.
Questioned about his expectations Agard said: "Definitely we could repeat. "I know we will do well again as most of the times we are in the top four. Expectations are high and great for the team."
According to the Pepsi Sonics tactician, the team, which will be selected during the final week of preparation, will be chosen based on performance at the various training sessions that are held four times a week at the National Gymnasium on Mandela Avenue.
"While we won't be having any foreign players on this squad we have a core group that has always been there and we are looking at bringing in youth players to help balance the team and to give them experience," he added.
Asked what more can be done to help develop the female aspect of the game locally Agard said:"We have to get back to the grassroots level, get back to the schools and expose the sport more. We need a five-year programme that we can build on."
The Gillian Brazier Basketball Shoot-out championship is a female's open tournament where clubs and national teams may participate. The competition, which is scheduled to commence on June 30 and conclude on July 7, will be held at the JSC Sports Complex, St. John's Antigua.
A squad comprising 15 individuals inclusive of 12 players, a coach, manager and a referee is expected to depart these shores on June 29.
Guyana last year defeated CPTSA Wings by a 74-34 score line to complete a perfect 5-0 tournament record.
Around the Web