Linden Technical Institute (LTI) defeated Mackenzie High School 50-43 in the Linden Amateur Basketball Association (LABA) organized ninth Linden Secondary Schools U19 basketball championships at the Mackenzie Sports Club (MSC) Hardcourt Monday.
LTI was led by Gavin Gasper and Ian Williams who netted 12 points each while Ron Gill contributed 11 points.  Osafa Headley led Mackenzie High with the game-high 16 points.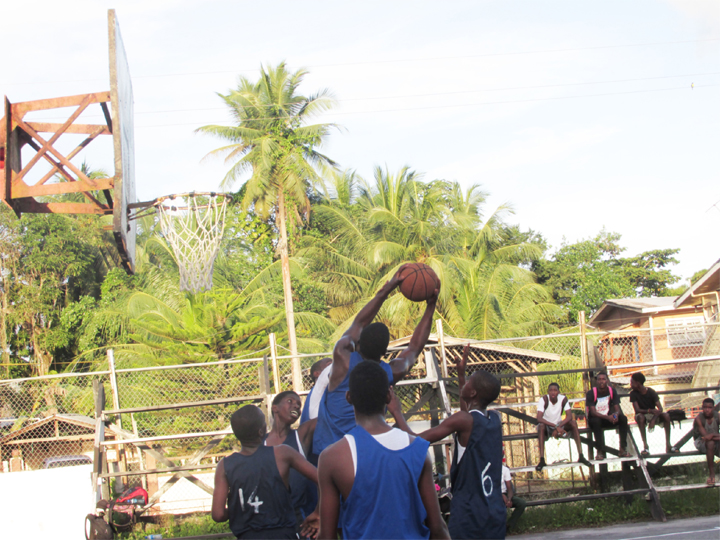 In the other encounter, New Silvercity Secondary, led by a Selwyn Noble 25-point effort, scored a thrilling 58-57 win against Linden Foundation Secondary.
Noble was ably assisted by Kelson Butters and Royden Wilson who contributed 14 and 12 points respectively. Linden Foundation was led by forward Vibert Benjamin who had a game-high 36 points.
Action continues today with another double header at the same venue. In the opening game from 2.30 pm, Linden Foundation Secondary will play Wisburg Secondary whilst Christianburg/Wismar Secondary will face off with New Silvercity at 4:00pm.
On Friday at the MSC Hardcourt, New Silvercity Secondary and Mackenzie High will face off at 2.30 pm and in the final game of the preliminary round, Christianburg/Wismar Secondary will challenge Wisburg Secondary at 4:00pm.
This year several overseas-based Guyanese have supported the tournament which formally was organised by the Victory Valley Royals basketball club.
Maxi Stephens donated 10 of the 12 trophies up for grabs while former national women's coach Linden Alphonso contributed two trophies for the Most Valuable Players (MVP) from each of the two tournament finalists. The Haynes Foundation has also supported this venture.
Funding for the purchase of uniforms was provided by Two Brothers Gas Station while local beverage giants Banks DIH has also contributed to ensure the tournament is a success.
Around the Web