By Emmerson Campbell, Juanita Hooper
The Guyana Olympic Association (GOA) and several Olympic sporting bodies has teamed up to run off a series of competitions today and tomorrow to  commemorate World Olympic Day.
Today's activities will get underway at 08:00hrs and will see athletes competing in badminton, cycling, weightlifting, volleyball, karate, Special Olympics-bocce exhibition, a triathlon and track and field.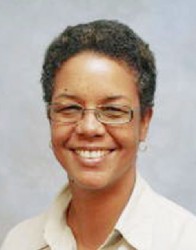 The Guyana Amateur Swimming Association (GASA) will start the day's activities with a sprint triathlon activity of swimming, cycling and athletics.
Triathlon is a multiple-stage competition involving the completion of three continuous and sequential endurance disciplines and GASA's Vice President Dr. Karen Pilgrim said the activity will involve the Athletics Association of Guyana (AAG) and the Guyana Cycling Federation (GCF).
The swimmers will race for 750m at the National Aquatic Centre and before the cyclists take to their saddles for 12 miles beginning on the East Coast railway embankment and finishing at the National Park, Albert Street entrance.
The athletes will then bring the curtain down with a four-lap race  around the National Park Circuit.
Dr. Pilgrim said that cash incentives along with trophies will be given to the winners.
The Triathlon will be followed by five-race BMX programme at 10:00hrs for boys and girls' between the ages of six to 14 on the inner circuit of the National Park while there will also be a bocce exhibition at the National Gymnasium at 10:00hrs.
At noon, weightlifting will be staged at the National Gymnasium simultaneously with volleyball.
President of the Guyana Volleyball Federation, Lenny Shuffler told Stabroek Sport that Olympic Day is a great event in which not only volleyball, but all sports can showcase their talents.
The games will feature six teams both male and female. A feature match will ten take place between top Demerara team Young Achievers and the Port Mourant Training Centre.
One hour later, badminton will serve off at Queen's College to be  followed by karate at 14:00hrs at the Thomas Lands, YMCA building.
Tomorrow, the GOA 10K competitive team run will take centre stage with Guyana Defence Force (GDF) and Progressive Youth Club (PPYC), last year's winner and runner-up vying for the first place prize of $60,000.00.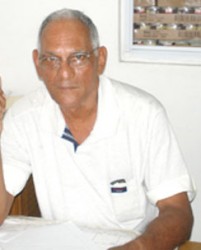 Coaches of the GDF and PPYC, Robert Chisholm and Lyndon Wilson respectively said their athletes are prepared to compete. Clubs are allowed to register two teams with each team comprising of two females and four males.
The GDF will be boosted by local distance king, Cleveland Forde who recently recovered from a groin injury according to his coach while the  front line runners for Police include Kevin Bayley, Dennis Horatio, Abidemi Roberts and Shion Boyer.
The International Olympic Day activity also fields a walk/jog segment for the non-competitive athletes and will start at 06:00hrs outside of the Thomas Lands Young Men Christian Association (YMCA) building at Camp Street and Thomas Road.
T-Shirts and International Olympic Committee (IOC) Certificates will also be given to participators.
Around the Web