To West Indians of a certain vintage, among whom I now inevitably count myself, the name Dicky Rutnagur evokes memories of India's tours of the West Indies long before the advent of abbreviated cricket  and, if more forgettable, of the monumental upset of Kapil Dev's team in the 1983 World Cup at Lord's.
Dicky, who died in London on June 20 aged 82, was very much the voice, spoken and written, of Indian cricket through three decades in which he covered over 300 Tests, behind a microphone and a typewriter (no laptops in his time), in most of the game's scattered outposts.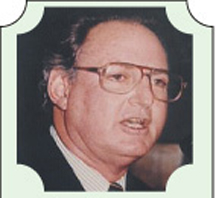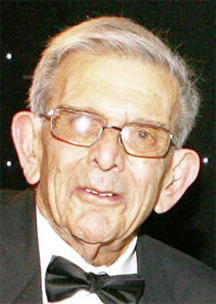 He was cricket correspondent of The Hindustan Times before emigrating from his native Bombay (now Mumbai) to settle in England in 1966; there he became a prolific freelance writer, covering cricket, squash and badminton for the Daily Telegraph up to 2005 when the profession that was his lifelong passion was ended by a combination of reduced column inches and ill health.
He chronicled a day's play or summed up a Test or a series in easy prose, uncomplicated by forced similes or chitchat outside the game.
I first met and shared radio and press boxes with Dicky during the ill-starred 1962 Indian tour of the Caribbean, my first, when India lost all five Tests to the youthful team under Frank Worrell that went on to triumphs in England and over Australia at home that made them world champions in all but name. Berry Sabadkikahi and K.N.Prabu, both now passed on, were other noted Indian writers on that trip.
He covered the 1966-67 West Indies in India for the now extinct Barbados Daily News, of which I was sports editor, and returned to the Caribbean in 1971 to report on India's first series win over the West Indies.
From the start, Dicky was captivated by everything West Indian – the cricket, the hospitality, the sense of fun, the lifestyle and, in the case of the delightful Trinidadian girl who soon became his wife, the exquisite female beauty.
He also became something of a calypso aficionado. Understandably, his favourite was Relator's "Lovely day for cricket, blue skies and gentle breeze" lines, relating the signal victory of Ajit Wadekar's team at the Queen's Park Oval in 1971.
He had a kind of mischievous sense of humour to which West Indians could relate. It would keep commentary and press boxes lively.
I cherish a picture of the two of us in the Bangalore Test during the 1974-75 West Indies tour (later carried in Wisden), Dicky's face wreathed in the typically impish smile that signaled he was holding forth with some yarn or the other.
He made friends, and admirers, easily. Wherever his career took him, he had the respect of cricketers of all generations. The tributes that have followed his death confirm that impression.
While, as far as I could tell, Dicky was no cricketer himself, his son Richard played 17 first-class matches for Oxford University before taking another path on graduation.
As he was off covering county matches while West Indies were engaged elsewhere on tours of England, we only came across each other occasionally in later years. Even when we did and his increasing frailty was evident, there was always a twinkle in his eye, a smile on his face and a reference to his happy days in these islands.
Comments

(Reuters) – Unseeded American teenager Frances Tiafoe upset red-hot Alexander Zverev 4-6 6-3 6-4 to reach the third round of the Cincinnati Open on Wednesday.
COLOMBO, (Reuters) – A day after Sri Lanka's test captain Dinesh Chandimal apologised for a 3-0 series whitewash against India, limited-overs captain Upul Tharanga has asked fans for patience ahead of their upcoming ODIs and Twenty20 matches.
(Reuters) – Mixed martial arts champion Conor McGregor is happy about the switch to lighter gloves for his Aug.

BASSETERRE, St Kitts, CMC – Batsman Emmanuel Stewart returned from West Indies Under-19 duty to immediately stamp his authority, as he steered Windward Islands to a convincing seven-wicket victory over Jamaica in the opening round of the Regional Under-19 one-day championship here yesterday.

(ESPNCRICINFO) For the first 37 overs of the game, St Lucia Stars were ahead and cruising.