Hundreds of spectators will be thrilled today by mind blowing stunts performed by officers of the Guyana Police Force at the annual Gymkhana which is expected to bring the Eve Leary Sports club ground  to life.
Expected to thrill and quench the spectators' thirst of exciting events are the biker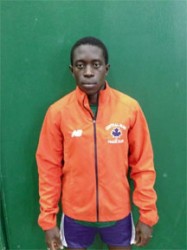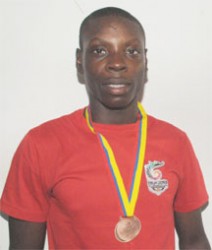 boys who are known to put on a magnificent show; flipping in the air and racing around the 400m track which will be barricaded for safety.
A sport personnel within the Guyana Police Force confirmed that athletics will be a part of the agenda with the women and men's 100m and 400m races  under officials command.
It has been a tradition for the force to include track and field  in such events since they hold the sport close to their hearts. Former Commissioner of Police Henry Greene was a sport enthusiastic who enjoyed overlooking such activities.
It is no doubt that the women's 100m and men's 400m will be a clash of the titans. Recently, young Alita Moore, one of Guyana's CARIFTA Games representatives, defeated Alisha Fortune, who has been unbeaten for the past eight years.
The historic and memorable moment occurred in Linden at the Mackenzie Sports Club ground on August 18, the second day of the fourth annual Boyce/Jefford Classic. The 19-year-old Moore, who competes for the Police Progressive Youth Club, shattered the women's 100m meet record in the process of defeating Fortune in 12.00 seconds.
Fortune of the Running Brave Athletics Club (2013 Boyce/Jefford Classic champions) equalled Letitia Myles 2011 meet record of 12.20 seconds ahead of CARIFTA Games 200m bronze medalist Tirana Mitchell (12.40 seconds).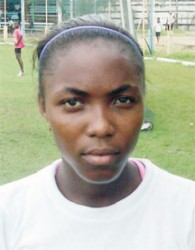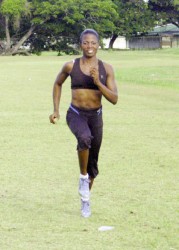 Stephan James, the Boyce/Jefford Classic 2013 male champion athlete, is set to compete against Winston George who recently returned from the United States of America following a training stint, which saw him qualifying for the IAAF World Championship in the men's 200m.
James won a sprint triple (100m, 200, 400m) at the classic and is likely to compete in his toughest local 400m for the 2013 season against the experienced Olympian George.
James told Stabroek Sport on Friday that be was looking forward to competing with a strong 400m athlete like George since it allows him to improve in this performances.
Around the Web