Mumbai (Reuters) -Indian Sachin Tendulkar, the world's most prolific international run-scorer, will retire after playing his 200th test match at home against West Indies next month.
"All my life, I have had a dream of playing cricket for India. I have been living this dream every day for the last 24 years," the 40-year-old, who compiled a record 100 international centuries, said in a statement released by the Indian cricket board (BCCI) on Thursday.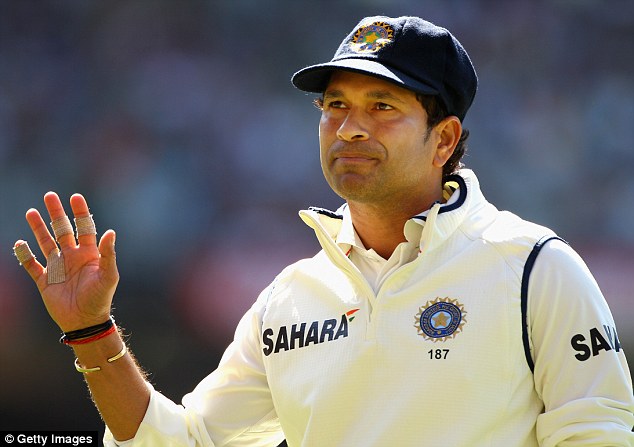 "It's hard for me to imagine a life without playing cricket because it's all I have ever done since I was 11 years old.
"It's been a huge honour to have represented my country and played all over the world. I look forward to playing my 200th test match on home soil, as I call it a day."
Tendulkar, who made his debut against bitter rivals Pakistan in 1989 as a sixteen-year old, has gone on to accumulate 15,837 runs in 198 tests and 18,246 runs in 463 one-day internationals.
He played just one Twenty20 match for India against South Africa in December 2006, before retiring from the shortest format of international cricket.
Tendulkar fulfilled his long-cherished dream of winning the World Cup when India won the tournament in 2011 at home and last December he hung up his boots from the 50 overs game to make way for youngsters.
Talk of Tendulkar's retirement had polarised opinions in the cricket-mad nation and speculation was rife after the BCCI announced a two-test series at home in November against the Caribbean side.
"I thank the BCCI for everything over the years and for permitting me to move on when my heart feels it's time!" Tendulkar. "I thank my family for their patience and understanding.
"Most of all, I thank my fans and well-wishers who through their prayers and wishes have given me the strength to go out and perform at my best."
****
Factbox on India batsman Sachin Tendulkar, the most prolific international run scorer in cricket history, after he announced his retirement from all forms of cricket on Thursday.
Tendulkar, 40, will play his 200th and final test against West Indies next month.
* Born on April 24, 1973, in Mumbai. Made his test debut against Pakistan as a 16-year-old, becoming the youngest Indian test player. A year later, he hit his maiden test hundred in England.
* Tendulkar has played the most tests (198 to date), scored the most test runs (15,837 to date), most one-day international runs (18,426), most test centuries (51) and most one-day hundreds (49).
* He had two unsuccessful terms as India captain, the first aged 23 in 1996 before being axed 17 months later after his batting suffered. He was reappointed in 1999 but stood down after a 3-0 test series rout in Australia the following year.
* Tendulkar was named player of the 2003 World Cup, scoring a record 673 runs to help India reach the final where they lost to Australia. In the next year, he equalled compatriot Sunil Gavaskar's world record of 34 test hundreds while compiling 248 not out, his highest score, in Australia.
* Wisden Cricketer of the Year in 1997.
* Surpassed West Indies' Brian Lara as the highest test run-scorer in 2008. Lara had scored 11,953 runs before he retired from international cricket in 2007.
* Became the first batsman to score 200 runs in one-day internationals against South Africa in Gwalior, India in February 2010. He finished on 200 not out off 147 balls with 25 fours and three sixes.
* Became the first batsman to score 100 international centuries after stroking a single off left-arm spinner Shakib Al Hasan in an Asia Cup one-dayer against Bangladesh on March 16, 2012.
* Announced his retirement on October 10, 2013.
Around the Web