A confident 10-member outfit of under-18 lawn tennis players departed for French Guiana yesterday to compete in the three-day Inter Guiana Games which serves off tomorrow.
According to a press release:"The Guyana Tennis Association has selected 10 of its strongest junior players to bring glory to the nation as they compete in the games in Cayenne, French Guiana."
The team comprises: Gavin Lewis and Daniel Lopes and Nicola Ramdyhan. Boys under 14's Keshon Reece and Bernard Shaw; girls' under-14 regional champion, Afruica Gentle and Jamaali Homer.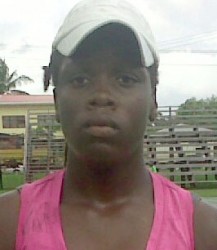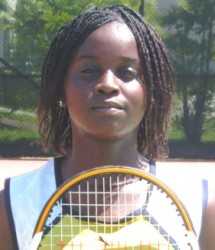 The under 12's will see newly crowned Courts champion, Jordan Beaton and newcomer to the national team Keenan Persaud doing battle to bring Guyana victory in that division.
The lone female in the under 12 is Kalyca Fraser. The coaches accompanying the team are Shelly Ramdyhan and Leyland Leacock.
Guyana will host the Inter Guiana Games lawn tennis tournament in 2014.
"The team comprises seasoned juniors who have competed locally and regionally and we're upbeat about their chances of bringing the trophy back to Guyana even though they would be up against stiff competition," stated the release.
National Coach, Ramdyhan speaking before the team's departure, said that the team is ready to compete with their more seasoned French counterparts.
Ramdyhan highlighted that the team has been putting in extensive training sessions, focusing primarily on fitness and consistency along with movements around the court.
She added that even though this is a major competition and team Guyana would be going for the win, it would be good for the players to gain experience, since the surface and facility being used for the tournament would be one of a high standard and of similar type used on the international circuit.
Meanwhile, President of the association, Ramesh Seebarran implored the contingent to be on their best sportsmanlike behaviour since they will be ambassadors of the country.
He also challenged them to return to the Land of Many Waters, since the 2014 leg would be staged here.
First and second vice president of the GTA, Grace McCalman and Andrew Shaw are the officials traveling with the team.
Around the Web