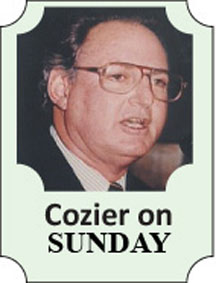 CAMPS, of one sort or another, have become essential for most sporting teams preparing for competition.
Sixteen selected West Indies players have just ended one such week-long exercise in Florida prior to the forthcoming, back-to-back tours of India and New Zealand. It followed a week's session at the West Indies Cricket Board (WICB) High Performance Centre at the University of the West Indies Cave Hill campus in Barbados.
The WICB titled it the "Elite Team Tour". It involved "several team building exercises – indoors and outdoors – as well as interaction with Dr. Jason Scott Hamilton, the Jamaican Elite Sports Psychologist, who has worked with the team for the last six months". The players, the board added, "complemented their physical preparations by participating in a number of psychological drills, community outreach activities, social get-togethers, and general bonding exercises". The motto, 'One Team, One Goal', adopted prior to last year's successful World Twenty20 championship in Sri Lanka, was a constant theme.
"We want to create a culture of unity, winning and overall success." WICB president Dave Cameron said. He was present throughout, along with his special assistant Carole Beckford and the team's management staff.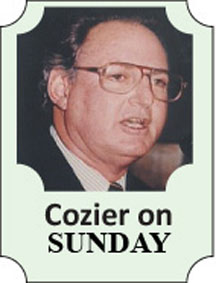 It was the latest initiative by the new president, just seven months in office and keen to promptly place his distinctive stamp on the office.
Yet it raised a couple of questions that need answering.
Why was the "Elite Team Tour" located in Orlando and Miami Beach? And why, according to Red Perreira's report on radio on Friday (since confirmed), were three of the Test squad named for India missing – Sheldon Cottrell, Veerasammy Permaul and Chadwick Walton?
There might well be plausible explanations. If there are, it would be helpful to hear them; to leave them unanswered simply raises unnecessary speculation.
The WICB's connection with Florida was established last year under the Julian Hunte regime when two Twenty20 Internationals were staged against New Zealand in Lauderhill.
It was lauded by the players and by the expatriate West Indian community. On the other hand, Donald Ramoutar, no less than the president of Guyana, called it an "abomination" on the grounds that "key matches were being taken out of the region" and that some territories were being "deliberately deprived".
The same point could be made now by others in the cricketing Caribbean, that the presence of the "Elite Team" for a week of "community outreach activities, social get-togethers and general bonding exercises" would have been welcomed in their territory by their people and by their hotels and restaurants.
If one is possible, a WICB rebuttal is in order, setting what value there is in the Florida link against the financial costs of flying the entourage from Barbados to Orlando and housing them for the week.
There is no doubt about what can be gained from such a mission.
"In any team you need team-building," Marlon Samuels is quoted as saying on the WICB website. "Not everyone is going to get along, not everyone will be friends after their careers are over, but team-building exercises are always important for any team to move forward and improve."
Left-arm fast bowler Cottrell, the Jamaican soldier, and wicket-keeper Chadwick Walton, of the Combined Campuses and Colleges (CCC), are two newcomers to this West Indies team; Permaul, the Guyanese left-arm spinner, has had just two Tests since his debut 11 months ago.
They, more than anyone else, would have benefitted from the Florida bonding; as they set out on the long trek to India today, they will have to hear all about it from those of their teammates who were there.
In contrast to the relaxed ambiance of the West Indies preparation, Australia and England once engaged in rigorous, military-style boot camps prior to major series, mainly the Ashes. They have led to high-profile injuries to cricketers unaccustomed to such demands; they certainly didn't go down well with the majority and have recently been curtailed.
Typically, the rebel Australian Shane Warne was not a fan.
"Why do we need to go in the outback for four days with a backpack and do these stupid boot camps and hurt your knees, what a load of rubbish it was," he said. England's Warne equivalent, Graeme Swann, called his experience "easily the worst four days of my life. I hated every minute of it." Yet even Warne acknowledged that players emerged from the camps as a tighter team unit. For the West Indies, the significance of theirs will soon be tested.
+++++++++++++++++++++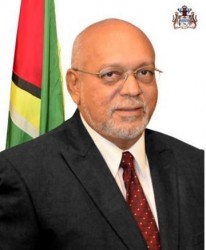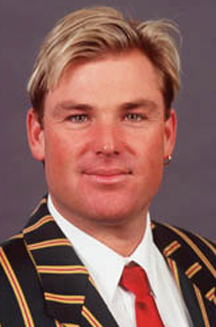 A TIE, each match going into the final over and, on Thursday, beyond to the super-over, no team without a victory and a final under lights at Kensington Oval last night between the West Indies and their oldest and most intense cricketing rivals, England
.
The triangular series over the past fortnight, televised live, has brought an overdue appreciation of the skills of women's cricket to what remains the male-dominated Caribbean.
Those who previously dismissed it as an imitation of the real, manly sport have been astonished by the batting techniques of the leading players, the power of the West Indies' Deandra Dottin, the overall fielding, not least some of the catching, and by the aptitude of the captains. Heartened as well by the performance of a West Indies team unrecognizable from the lower-tier strugglers they were only a few years ago, the spectators have responded in numbers rarely seen these days for regional men's first-class matches at Kensington.
There were expectations of as many as 5,000 for last night's final. Such a turnout would have been unthinkable even at the start of the tournament.
For all that, cricket remains well behind netball as the top women's sport in the English-speaking Caribbean. That is unlikely to change overnight but the televised excitement at Kensington is bound to be a boost for a game not so long ago regarded as a strictly male preserve.
Around the Web