Today, the 24th edition of the Kashif and Shanghai (K&S) football tournament will get underway at the word famous Georgetown Cricket Club (GCC) ground with its usual glitz and glamour.
One of the obvious differences in the long-standing tournament is the age of the ball weavers as the organisation unveils the Chico/Kashif & Shanghai Elite Next Generation Football Tournament for Secondary Schools instead of the traditional senior ball clubs.
The usual March Past is set for 15:00hrs which will be followed by a short programme encompassing remarks from President of the Guyana Football Federation (GFF) Christopher Matthias; Minister of Education Priya Manickchand; a representative of Ansa McAl Trading and co-founder of K&S Kashif Muhammad.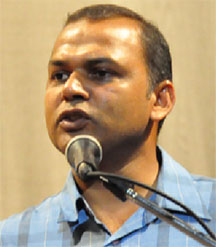 This year's feature address will be done by Minister of Culture Youth & Sport Dr Frank Anthony.
The first game of the scheduled double header is scheduled to kick off at 16:00 hrs with Wisburg Secondary tackling East Ruimveldt Secondary. Ann's Grove Secondary will lock horns with Christ Church Secondary two hours later.
Meanwhile, the K&S Organization would like to remind the public that all school children will have free entry to the games up until the semifinals.
The winner of the tournament will pocket a record $1.2 million in cash of which 75% will go towards a project identified by the school.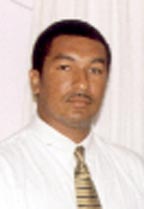 The institutions placing second, third and fourth will each receive prize monies amounting to $750,000, $500,000 and $250,000, in cash respectively.
The victors will receive a trophy and 25 replicas in addition to the prize money.
The second and third place teams will receive trophies and 25 silver and bronze medals respectively, while the fourth place team will receive a trophy.
Teams vying for the prizes will come from Georgetown, Linden, Region Seven, West Demerara, East Coast and East Bank Demerara, and Berbice. The city teams are St George's Secondary, Lodge Secondary, East Ruimveldt Secondary, North Georgetown Secondary, Queen's College, Dolphin Secondary, Christ Church Secondary and Queenstown Secondary.
Wismar/Christianburg, Wisburg Secondary, New Silver City and McKenzie High School will represent Linden. Waramadong will showcase Region Seven. The East Bank Demerara teams are Covent Garden Secondary and Friendship Secondary.
Berbice will be represented by Ash Education Trust, while Bladen Hall, President's College, Ann's Grove Secondary and Annandale Secondary will come from the East Coast.
Leonora Secondary, Stewartville Secondary, Uitvlugt Secondary and Patentia Secondary are the schools from the West side.
These were the same top 24 teams in the Digicel nationwide school's tournament which was staged earlier this year. (Emmerson Campbell)
Around the Web