The friendly and helpful residents of Lichfield, West Coast Berbice are known for their independence with many of them being engaged in cattle and rice farming. Some have established businesses like gold mining and small groceries and snackettes, while others are employed as teachers, nurses, dentists and clerks. Two young residents are also pursuing studies in law while another is being trained as a laboratory technician.
Most of the young men have sought employment in the gold mines, a job they find lucrative and there are also a few in the construction field.
There is a problem though, for the females who are just out of school to get gainful employment and some have moved to Georgetown while others have got married early.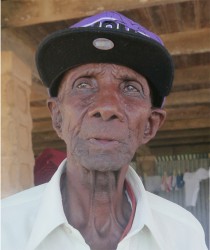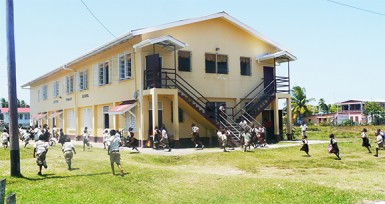 During a recent visit, the village seemed relatively quiet, save for the cheerful noises coming from the children who were playing in the compound of the primary school located along the roadside.
The children were on their lunch break and when the bell rang for the afternoon session they scampered to get into the lines. They then listened to their teachers before walking in an orderly fashion into their classrooms. Students from the nearby nursery school had already gone home.
The primary school was run by the Anglicans before it was taken over by government. There are a few other churches in the village, as well as a health centre and a library which was established in April 2004. Librarian Lorraine Blackman said the facility is open from 3 pm to 6 pm on Mondays, Wednesdays and Fridays. Members who are aged six upwards can borrow books and return them in two weeks. The library also has a reference section for students to do research.
The village was known for producing "a lot of sports enthusiasts, like Ian Archibald and Grewon Grant" as well as distinguished residents such as Wolsey Semple, an engineer in Washington, DC in the USA.
Semple who is a professor at Howard University is interested in community development and has been deeply involved in the Semple Family Reunion that is held every two years. One was held earlier this year.
Residents were proud of the fact that "Quite a few doctors also came out of this village with the most popular being [the late] Dr Edward Belle, known as Ned." Belle was a professor of medicine at McMasters University in Canada.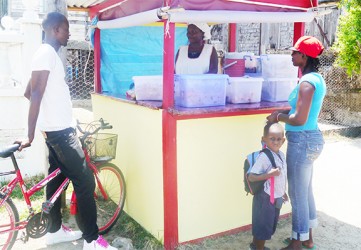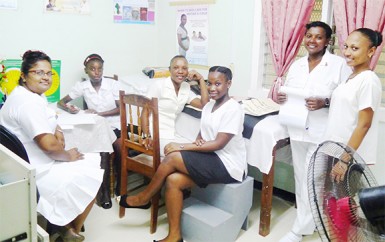 Health centre
At the Lichfield Health Centre, the patients had already left, but head nurse, Soma Persaud, nursing assistant Vidya Ragbeer, community health worker, Ulette Adams along with three youth empowerment students still had a lot to do.
Apart from the facility providing anti-natal care, child health from birth to six years and family planning services, there is also an out-patient clinic on Wednesdays with medex, Lestor Valentine. Patients with chronic illnesses and diabetes, hypertension and other complaints would visit for treatment. Nurse Ragbeer is involved in a 60-second screening (foot care) of diabetic patients to determine whether they are at risk of developing ulcers.
The nurses also conduct school health talks on hygiene, nutrition and teenage pregnancy. They also engage in outreaches at Burma and Champagne at Mahaicony every third Wednesday as well as at Mora Point in the Mahaicony Creek and in the Abary Creek.
Annette Hemerding who owns a snackette across the road from the school, prepares fried rice, cook-up rice, chow mein and baked chicken along with channa, eggball, phulourie and black and white pudding. Her daughter, Denisha, was busy tending to customers. She operates the business about four days per week. Annette developed her skills in cooking by attending the home economics centre while at school. Later, she enhanced her skills at classes offered by the West  Berbice branch of the Young Women's Christian Association (YWCA), located in the village. She started the business six years ago after she gave up vending in Georgetown.
Oldest member
It was a pleasure meeting the oldest resident, a jovial 98-year-old James Bryan Layne-Lewis, popularly known to all as JB Layne. He has been living alone since his wife died eight years ago and does all the cooking, cleaning and chores on his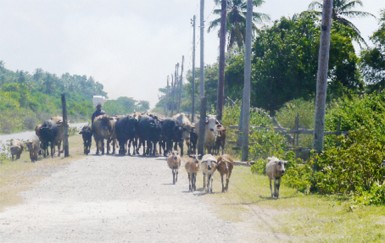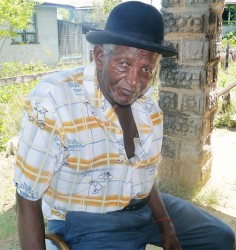 own.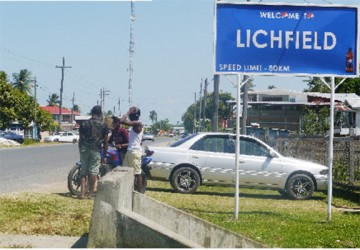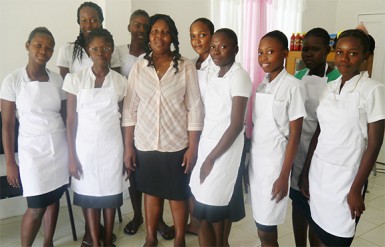 Around the Web