Comedy Central, the comedy-driven general entertainment destination targeting the 25+ adult audiences is now available on DIRECTV.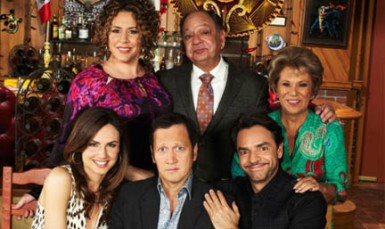 According to a press release, this came about by way of an agreement between Viacom International Media Networks the Americas and DIRECTV. The expanded deal introduces the iconic network to subscribers across Argentina, the Caribbean, Chile, Colombia, Peru, Ecuador, Uruguay and Venezuela.
Comedy Central offers content such as "Happily Divorced", which is inspired by the real life of TV star Fran Drescher. She plays a Los Angeles florist who finds out her realtor husband (John Michael Higgins) of 18 years is gay. A happy marriage turns into happy divorce when the couple decides to live together because they can't afford to live separately. The once married couple deals with the harsh reality of not only being single, but getting back out into the dating pool together.
There is also "Tosh.0", the American television series hosted by comedian Daniel Tosh which spotlights funny and quirky viral videos and offers outlandish commentary. Video content spans news on society, celebrities, and other pop-culture phenomenon and stereotypes. In its 5th season in the US, the show is currently the most watched cable network show in its time slot in the US.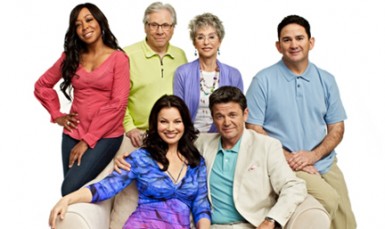 "Retired at 35", another American sitcom, follows the life of a successful New Yorker named David (Johnathan McClain), who chooses to get out of the corporate world and leave the big apple in the hopes of reconnecting with his parents. He goes to Florida where his parents (George Segal & Jessica Walter) live in a retirement home and moves in with them.
"The Exes", is a new comedy about three male divorcees and female divorce attorney brings a quirky group of characters to a singles apartment complex. Single and never married Holly (Kristen Johnston) introduces her most recent client Stuart (David Alan Basche) to his two new roommates: ladies man Phil (Donal Faison) and sardonic homebody Haskell (Wayne Knight). Although they get off to a shaky start, Holly is just across the street to the rescue, helping her avoid her own relationship and commitment issues. Through the course of the show the men begin to realize the issues that exist with same sex roommates align with their ex-wife challenges.
In "Rob", comedic icon Rob Schneider, a former lifelong bachelor and landscape architect with obsessive compulsive behaviour finally marries into a close-knit but very large Mexican-American family. Despite his good intentions and attempt to be closer to them, Rob often finds himself in disasters caused by his own compulsive behaviour.
"DIRECTV has played an integral role in the distribution growth of our international channels throughout Latin America and we're excited to introduce this new offering to the market," the release quoted Rita Herring Luqué Vice President of Content Distribution Management as saying. "This new deal further builds our leadership role in the PayTV market and expands our footprint as leading providers of hit content targeting kids, youth and adult audiences. We're confident that Comedy Central Latin America will deliver the innovative and high-quality content our audiences expect."
Meantime, Elsa López, Vice President of Programming Acquisition for DIRECTV Latin America was quoted as saying, "We are pleased to expand our programming lineup with the channel Comedy Central, which provides options for all family members. In DIRECTV we are committed to offering our customers a wide range of programmes and thus materialise the commitment. We are confident that our viewers will enjoy it."
Around the Web