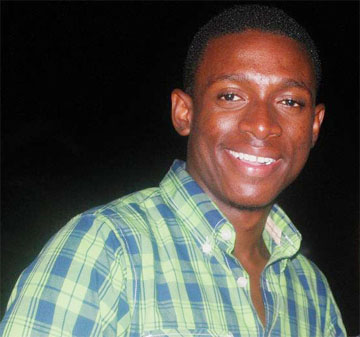 The last time we spoke to Darren McAlmont was back in 2010 when he had just begun his drama career. Now three years later this 'shy' guy has done well for himself and is staging his first one-act play Snapped, which he described as the ultimate show.
He first started drama in 2008 around the Carifesta celebrations, now, years later he is still an active member at the Theatre Guild of Guyana. Although he lives in Antigua, every time he visits home he is at the Guild and even takes part in a few productions.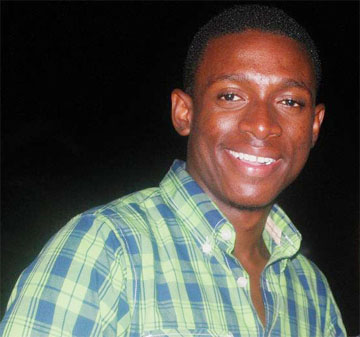 On the Caribbean island he is an instructor of drama for the Antiguan Ministry of Tourism and Culture, Development Division. He was not trained professionally as a dramatist but credible and experienced enough to take on the task of working with the island-nation's youth theatre company.
With this bridge, he has taken two shows from Guyana to Antigua. In October, 2011 he produced Somebody Gun Horn Yuh, which was directed by Sheron Cadogan-Taylor. The cast members included Jennifer Thomas, Henry Rodney and Cadogan-Taylor and a few others. In February of 2012 he took Two's a Crowd which was again directed by Cadogan-Taylor, some of the stars included Jennifer Thomas and Gerard Gilkes. McAlmont reported that both shows were sold out and highly acclaimed by the Antiguan people.
Back in 2010 Darren explained the trouble he had in drama when using creole in speech, this is no longer a problem. "Over the years and being well travelled around the Caribbean region I have developed a comfort in creole and even the dialect of the Guyanese people. Being in contact with the vernacular and different textures in languages of the islands made me much more comfortable speaking in creole."
Added to his accomplishments in the dramatic arts, McAlmont is the founder of Bean Entertainment Productions, a theatre company registered in Guyana since November, 2012. He serves as Artistic Director and is currently producing Snapped – a play he also wrote and is directing to be staged at the National Cultural Centre this coming June on Friday the 8th and Saturday, 9th.
The play deals with issues that are very prevalent in society, written in the form of comedy. McAlmont revealed that the conclusion is a cliff hanger that will lead the audience to either love it, or hate it but a play that will be remembered.
The production has an all-star cast inclusive of Henry Rodney, Sonia Yarde, Clemencio Godette, Natayha Whaul and Melissa King. Charmaine Blackman is featured along with the Metamorphosis Dance Company of Trinidad and Tobago which will be opening the show.
Tickets cost $2,000 and $1,500
Around the Web