Guyana Hindu Dharmic Shaba's 18th production of its annual Naya Zamana dance production will take the form of a "riveting drama" titled Tall Dhamaal which promises to entertain and mesmerise the audience who attend its staging on August 24th at the National Cultural Centre (NCC).
Directed by President of the Shaba, Dr Vindya Persaud, the production was described in a release as one which follows the hopes and dreams of a diverse group of dancers who have been granted highly coveted spots in a premiere dance academy.
"The supremely gifted dancers train with the rigour of olympic athletes as they vie for an ultimate prize. An abandoned bride, an imperious diva, a Shah Rukh fanatic and a love-struck Romeo are all part of the mix. The audience will be taken on a veritable roller coaster of emotions ranging from love and laughter and to anger, sadness and desperation," the release promises.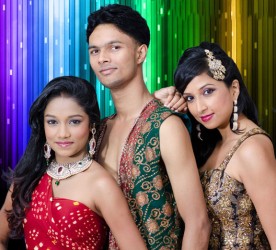 Calling it, a cutting-edge choreography, which will be complimented by "superb music, opulent sets and stunning costumes" that will all lend to the feel that film has come to stage the production also promises to be reflective of 100 years of Indian cinema.
Tickets for the production cost $3000, $2000 and $1500 and are available at the Dharmic Sanskritik Kendra in Prashad Nagar, NCC, Red Mango, Bhagwan's and the Murti Shop at West Coast Demerara.
The cast for the production comprises of 60 talented dancers and actors who have been working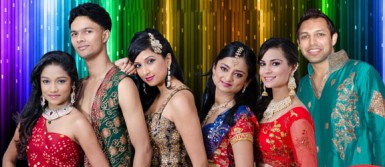 dedicatedly to present a unique show.
Around the Web