She is an actress and has even won theatre awards, but Abigail Brower began her career in the arts behind the scenes learning stage management in the run up to Carifesta in 2008.
Her first award came for the play Shoes Blues in which she played Sandy, a 14-year-old girl who followed the footsteps of her mother to be a dancer but with the difficulty of lack of father's support. Shoes Blues was written by Michael Duff of Antigua and directed by Jennifer Thomas. Abigail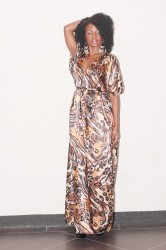 won best supporting actress in the year 2009 from the Theatre Guild and was nominated at the National Drama Festival Awards.
She auditioned for Imprisoned a play written by Nirmala Narine and directed by Sabrina Kazim and landed the role of a 14-year-old girl who was intelligent yet naïve and had to separate from her sister to live with her uncle. Life drastically changed as her uncle raped her which caused social relations to break down. Brower's portrayal earned her the 2012 Best Actress award from the Merundoi stage plays.
"Drama is not about ideas or Abigail, it's about the character that she goes out and portray on stage, about touching people's lives out there. It's about the public to look up to me, from small I always wanted to be a role model and this is my way to touch people's lives," she said.
But with Abigail Brower, what is drama without dance?
"I always loved dancing since from nursery to present, more a lover of contemporary over all other forms. I have never attended dance schools as a little girl but took it up in secondary school at Mashramani, graduation and other cultural events and up to today I push myself for the love of dancing."
She had joined the Crystallite Dance Company in 2007 and stayed with them for a few years before taking her body and art to the Dance Fanatics. Right now she is a member of the Heatwave Band serving as a back-up dancer.
Abigail was born at the Georgetown Public Hospital on July 29, 1990 and since then has been living in Tucville which she described to be memorable for its cultural diversity. Like many cohesive communities in the country, Tucville at the time of her childhood was known for having community projects where everyone would team up and aid the community and children would be playing together and meeting in each other's front yard to talk stories, but she noted this has changed since everyone is now grown and not many children today appreciate that kind of life.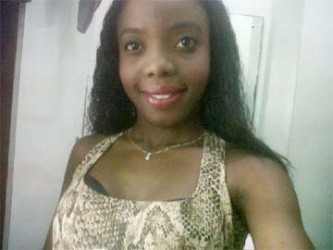 Growing up, she felt as though she was her father's favourite child since he frequently called her a beauty queen and always looked out for her. Her mother she describes as understanding, nurturing and supportive.
Athletics, drama and dance dominated during her years in Tucville Primary and she continued the arts but on a decreased scale while attending Charlestown Secondary to make way for academics. She kept herself busy with extra-curricular activities though, becoming a certified Peer Educator accredited by the Red Cross at 14.
She left Charlestown Secondary and headed to Monar Educational Institute in her fourth year and eventually graduated after writing the Caribbean Examinations Councils' Caribbean Secondary Education Certificate examination.
She has completed the Youth Entrepreneurial Skills Training Programme, excelling in Office Administration and Information Technology and is an active member of the President Youth Award where she is a bronze, silver and gold awardee. She is currently a second year student at the University of Guyana doing in Public Communications.
After its long hiatus since primary school, the Carifesta 2008 stage here in Guyana re-opened the doors in the art of drama. The 2008 workshop had her meeting some great role models whom she now shares the stages with, such as Henry Rodney and Godfrey Naughton and Howard Lorimer, who she considers to be somewhat of a father figure. He encouraged her to join the workshop and later the Theatre Guild.
After the workshop the group was invited to the Kingston playhouse where she met Jennifer Thomas, who she now refers to as her theatrical mentor. Jennifer introduced her to her first play, Hope which was written and directed by Lorimer and funded by UNESCO.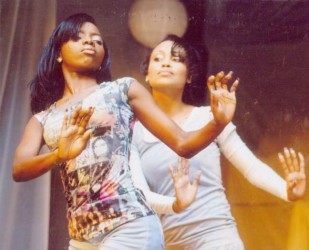 Apart from having friends and family who support her and keep the "Brower flag rising" she looks up to Barbadian singer and actress Rihanna because of her statement, "It is not where you come from but actually what you bring."
In her theatre group, she admires the works of Margaret Lawrence, Jennifer Thomas, Sheron Cadogan-Taylor, and even the younger ones like Leon Cummings, Kwasi Edmondson and Nuriyyih Gerrard.
Abigail is a librarian at the National Library who dreams of being an ambassador of arts and role model for her country. She loves children and wishes to work with them in the future but for now she promises to do a lot more on the drama stage and dancing with Heatwave.
Around the Web