(Billboard) – With the eye of the tiger, Katy Perry is the Billboard Hot 100's new champion, as "Roar" rises 2-1. The song – which becomes Perry's eighth Hot 100 No 1 – stops the 12-week command of Robin Thicke's "Blurred Lines" (featuring TI and Pharrell). Meanwhile, Eminem blasts onto the chart at No 3 with "Berzerk" and Lorde enters the top 10 with her debut alternative/pop hit "Royals."
As always, let's look deeper at the numbers.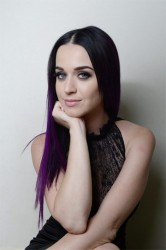 Registering a 17% gain in overall Hot 100 chart points, "Roar" leads Digital Songs for a third week, selling 448,000 downloads for the week ending Sept 1 (up 14%), according to Nielsen SoundScan, after Perry performed it the previous Sunday (Aug 25) at the end of the MTV Video Music Awards. "Roar" also leads the subscription services-based On-Demand Songs chart, where it charges 4-1 with 2.1 million US streams, up 33%, according to Nielsen BDS. It climbs 5-3 on the overall Streaming Songs survey (5.4 million, up 16%).
"Roar" claims the Hot 100's top Airplay Gainer award, bounding 11-6 on Radio Songs with a 27% spike to 97 million all-format audience impressions, according to BDS. It's Perry's 12th top 10 on the airplay tally.
"Roar" becomes Perry's eighth Hot 100 No 1. She first led with "I Kissed a Girl," which began a seven-week command (her longest) the week of July 5, 2008. In that span, Perry has quickly scaled the list of the women with the most No 1s in the chart's 55-year history. Among female soloists, only Mariah Carey (18), Madonna, Rihanna (12 each), Whitney Houston (11) and Janet Jackson (10) have totalled more leaders. Among all artists, Perry is one of just 16 acts with at least eight No 1s; the Beatles lead with 20 Hot 100 toppers.
"Roar" ushers in Perry's third Capitol Records album, 'Prism', due Oct 22. The lead singles from her prior two studio sets likewise topped the Hot 100: "Kissed," the first track from 'One of the Boys', and "California Gurls" (featuring Snoop Dogg), the first of five No 1s from 2010's 'Teenage Dream'. (The latter release became the first by a woman, and only the second among all acts after Michael Jackson's 'Bad' (1987-88), to generate five Hot 100 leaders.)
The advance of "Roar" halts the 12-week rule of Thicke's "Lines" (1-2; down 2% in Hot 100 points; the former leads the latter by a 4% margin). Still, "Lines" leads Radio Songs for a ninth week (205 million, down 8%). It holds at No 2 on Streaming Songs (6.7 million, up 10%), also benefiting from his much buzzed-about VMAs performance of the song with Miley Cyrus. Despite a 4% gain to 1.8 million, "Lines" drops 1-3 on On-Demand Songs after eight weeks at No 1. On Digital Songs, it slips 2-3 (244,000, down 3%).
"Lines" logs a 13th week at No 1 on Hot R&B/Hip-Hop Songs and a 16th week atop R&B Songs. It has also been named the top title on Billboard's Summer Songs chart.
Eminem bows at No 3 on the Hot 100 with "Berzerk," which blasts in at No 2 on Digital Songs with 362,000 downloads sold. It starts at No 13 on Streaming Songs (2.7 million) and No 59 on Radio Songs (21 million). "Berzerk" previews Eminem's album 'The Marshall Mathers LP 2' (which was teased in a commercial during the VMAs, due Nov 5.
Upon its arrival, "Berzerk" becomes Eminem's 15th Hot 100 top 10. Among rappers, only Jay Z (20), Lil Wayne and Ludacris (18 each) boast more; Diddy and T-Pain have also racked 15 top 10s apiece. It's Eminem's sixth top 10 entrance, tying Lil Wayne for the most among males. The pair trails only Taylor Swift, who's logged a record 11 top 10 debuts.
Around the Web