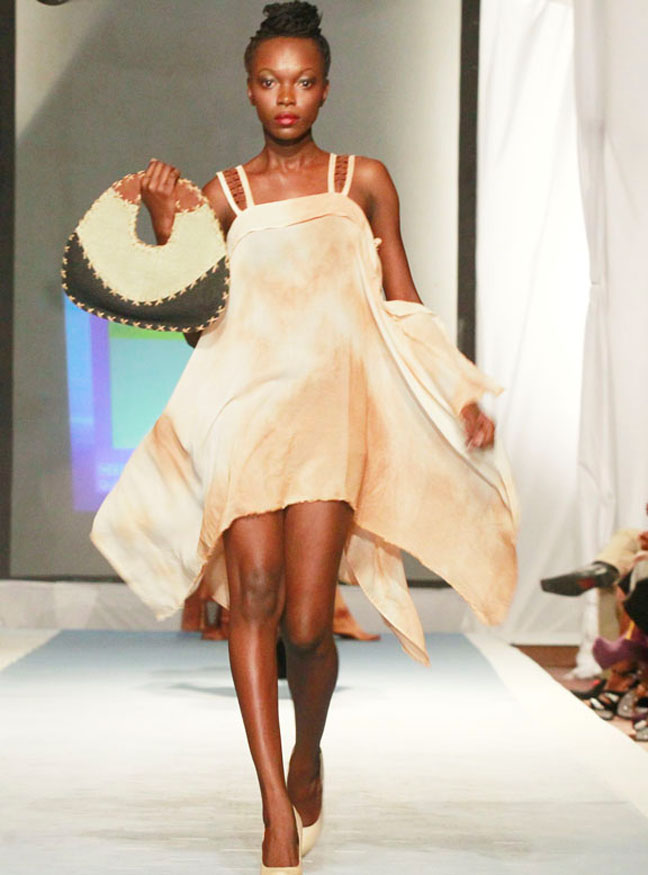 Over 22 designers, hot off the catwalks of last month's inaugural Guyana Fashion Week (GFW) have their goods on display at a fashion marketplace which opened yesterday and concludes tomorrow at the Pegasus.
This is the second such event, the first being two years ago where some 15 designers displayed and sold their wares.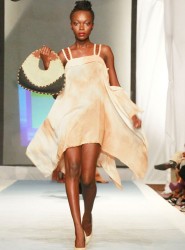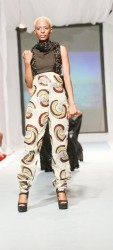 In addition to the marketplace, for which the Pegasus has provided its Oasis free, there are daily mini fashion shows around the poolside to entertain and encourage patrons who might be there for other reasons. The marketplace is open from 10 am to 10 pm each day.
GFW CEO Sonia Noel said that the first marketplace was well received since persons were in a position to have one-on-ones with the designers, a feature that the catwalk events is not really geared to. Urging support for the industry, she expressed the hope that the current event will be bigger than the last.
Sonia said that apart from clothing, accessories such as handbags, leather sandals, including wedges and jewellery will be available.
She noted that it's an excellent opportunity to get Christmas togs or gifts and again made the call for Guyanese to wear local.
Winner of the Courts/Fly Jamaica Aspiring Designers Showcase Chenney Wong is scheduled to be there as well as the other young designers who competed in that segment, along with Andy Cummings, who was accredited as the most promising young designer for the year.
Meanwhile, on the last two nights of GFW, the catwalk shows featured 'Kiss the Runway' and 'Larger than Life'. On the Saturday evening, Sonia's signature Mariska's brand kicked off the evening.
Neilson Nurse presented eclectic menswear while Meleesa Payne's theatrical swimwear caused a stir when it smashed with Zoya's finale piece in textures of pink.
Amanda Burgess flirted with textile design, Louis Jordan's black silhouettes accented with fabric details was memorable, Paula Evans celebrated with bold colours of the country's flora and fauna while Roshini Boodhoo's collection was an indocentric accolade to her own festive and flamboyant personality.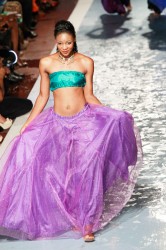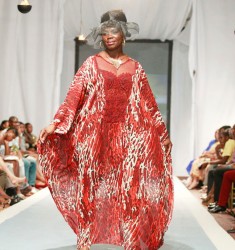 Tracy Douglas showed original tie-dye art in modern configurations tinged with folksy forest sub-text and Gold Teeth Fashions by Guyanese born New Yorker Horace Carter's hallmark Dancehall, ghetto-fabulous designs locked the evening down. In addition there was fashion from Giftland Officemax and Amanda's Bridals, styled by Paul Burnette and Richard Young.
On Sunday, Horace Carter was back with his women's wear described by Young as "bombastically baring bold vixen-wear". Surinamese Remko Sintmaartensdijk followed with his "retro reverie of classic cuts in contemporary textures," Young said. Sonia's Mariska's Man collection was paired with ingenious leather-craft by Sean Carrington and followed by Juliet Bernard, Marlon Agrippa, Chenney Wong, Myrna Patterson, Mwanza Glenn, Tyrone Nelson, Shameeza Subrattie, a South African designer and Gem Fraser.
The evening was interspersed with talent from Lisa Punch, Jennifer Thomas, Jumain Victor, Roshini Boodhoo and Fela star-performer Shakira Marshall among others.
Around the Web