– tests of new equipment set for Quartz Hill this month
Gold mining could become mercury-free in as little as a year if the sector is determined to see it happen, a Venezuelan-born Geological Engineer who works as a consultant in the local mining sector has told Stabroek Business.
"The technology is available and it's affordable for miners. It's up to the miners to determine how quickly they want to make the transition," Jhonny Alberto Leon told this newspaper.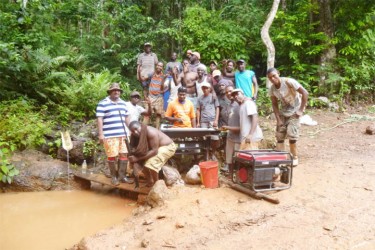 Asked about the mood of the mining sector in the matter of embracing technology that would rid the sector of mercury, Leon said in his opinion many Guyanese miners still embrace what they consider to be "the cheapest and easiest method."
Leon, who has been working with local miners to identify machinery and conduct mercury-free trials in mining communities told Stabroek Business that Guyana Geology and Mines Commission (GGMC) Board Chairman Clinton Williams and GGMC Commissioner Rickford Vieira have both reacted enthusiastically to his plans for exhaustive mercury-free trials in the Quartz Hill area in West Omai utilizing the Canadian-manufactured Icon Concentrator along with Shaker Table. Leon, who had been involved in earlier mercury-free tests in collaboration with private miners and the Guyana Gold & Diamond Miners Association (GGDMA) said he believed that as a long-term investment the cost of the equipment, estimated at just over US$8,000 was "affordable" to operators in the mining sector.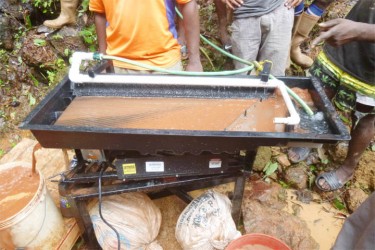 Leon told Stabroek Business that the Quartz Hill trials were scheduled to begin early this month and he was upbeat that the outcomes of the trials were likely to provoke a positive response in the mining sector. He said that apart from the mercury-free outcomes of the trials the Icon Concentrator/Shaker Table combination was likely to realize higher gold yield.
Last October the Government of Guyana ratified the Minamata Convention, the most recent global pact designed to control the emission of mercury. At the time Natural Resources and the Environment Minister Robert Persaud had articulated the official Government of Guyana position of a phased approach to the removal of mercury-based mining methods that would see mercury being phased out over a ten-year period. However, Leon told Stabroek Business that, conceivably, mercury use in the mining sector might even be phased out "in less than a year" depending on the determination of local miners.
Around the Web