This is not my story; I'm only the conduit.  It's a story of individual fortitude, and of people rising to a challenge.  It was relayed to me by Andrea Salvador de Caires who runs the Karanambu Trust House in the Rupununi, and it began a few days ago when the news arrived there one morning of a chilling incident. A resident Amerindian, Davidson Vincent had been fishing around 9 am in a shallow pond near Cajuero, on Karanambu land, when his net caught on what he thought was a piece of wood. When he went into the water to release the net, he came face to face with a huge black caiman. The caiman attacked, biting him viciously in the back.  Davidson fell back and tried to climb out of the pond, but he slipped on the drying mud.  The caiman attacked him again, this time taking tearing off a piece of his buttocks and trying to drag him into the water. Somehow he managed to pull himself onto the bank.  Minutes later, when his wife Adline came to check on Davidson, she found him there severely injured and bleeding, but still alive.  Adline ran and walked the 7 miles back to Kwaimatta to sound the alarm. Davidson's son-in-law, Alan, took off on his motorbike to assist, but arriving at Cajuero, he saw Davidson was too badly injured to be moved on the bike, so he took off again for Karanambu Lodge for help. From there, Andrea dispatched a vehicle to bring in the injured man.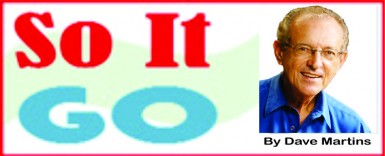 Crucial to this story is that Andrea and the staff at Karanambu Lodge had been given First Responder training for incidents involving serious injury by Captain Malcolm Chan-a-Sue at the Ogle Aerodrome, and the group had also had follow-up training from Nurse Marian Gravesande. "When the truck came back with Davidson, he was badly injured and losing blood, but thanks to this training," said Andrea, "we knew what to do." The Karanambu Trust House was set up for triage, and an emergency call went out to nearby residents. Everyone responded instantly.
The RAM (Remote Area Medical) plane, used for such emergency airlifts, was in Georgetown for repair, but Paul Clarke the RAM pilot called Dr Joe Torres, an Amerindian doctor in Lethem, to alert him of the incident. At 2 pm, with the patient now back at Karanambu, Andrea was able to get through by cell phone to Dr Torres.  "When I described Davidson's condition to Doctor Torres, he agreed with me that the medical condition was far too severe for me to handle alone," she said. "He immediately called the Ministry of Health and requested Medivac assistance."  In the interim, as the situation developed, Sharon Correia of Trans Guyana arranged for one of their aircraft to fly Dr Torres into Karanambu from Lethem. Said Andrea: "While we waited for the plane from Lethem to land, I continued to apply pressure to stop the bleeding and maintained constant conversation with Davidson to assess his condition and keep his spirits up. He was just remarkable.  The pain was clearly severe, but he remained focused and in control. He kept saying over and over: 'My wife saved my life.  It was my wife, my wife, my wife.'  I was holding him until my arms ached. I have never felt such relief, as I did when I heard the vehicle approaching from the airport after picking up Dr Torres."
It was now close to 4 pm, Dr Torres evaluated the situation and began giving our team instructions. He started emergency treatment to stabilize Davidson, including an IV drip to give him fluids and antibiotics.  Blood pressure and pulse had been recorded as well as the details of the injury.  At this point, following Dr Torres' request for Medivac, a plane from Air Services Limited had been dispatched from Georgetown with another doctor on board.  While the plane was en route, Dr Torres performed "bush surgery." Said Andrea: "Doctor Torres told us that Davidson had been lucky because although the injury was extremely severe, one inch closer and the Caiman would have severed his spine… one inch the other way, a blood vessel. So as horrific as the injury was, Dr Torres was able to stitch it for travel, knowing full well that these stitches were temporary because Davidson would require extensive surgery once in Georgetown. During the entire procedure, Dr Torres was remarkable.  He called out instructions and requested time checks so that he knew how much time he had before the Medivac plane landed."
From here the story moves from the perilous stage as Davidson, accompanied by his son-in-law Alan, was flown to Georgetown, admitted to the Public Hospital as an emergency case, and, as this column is being written, about a week later, this amazing man has been treated, discharged from hospital and is awaiting word from the doctors for clearance to travel home.  I have seen a photograph of him, reclining on his hospital bed, and smiling.  Andrea is reporting another piece of good news: villagers from Kwaimatta went in search of the caiman, were able to find the creature in the pond and killed it.  He measured 12 ft 4 inches in length.
This is a remarkable story of a man's courage, and of mankind rallying to help mankind, across the board, and of the power of the human spirit to overcome. As it evolves, Andrea is now reporting that once Davidson is cleared to travel, Trans Guyana Airways will provide him and his son-in-law Alan a free flight back to Karanambu. In addition Karanambu Trust House has committed to providing "after care" for Davidson in speeding his full recovery. In a time when we are regaled daily with depressing news of excesses and failings in Guyana, it's heartening to see that the other side exists.
Comments
Since the festival of Christmas commands a pre-eminent position – of observance and celebration – on Guyana's Annual Calendar of National Events, I thought I'd pen a few lines to provoke thought and meditation relevant to the "Real Reason for the Season".

To mark the anniversary of Martin Carter's passing on December 13, 1997, Gemma Robinson looks at Carter's Poems of Succession, published 40 years ago this year.
By Naicelis Rozema-Elkins It is about time, past due in fact, that the problem of sexual assault by teachers in our school system is addressed.

Focus on Guyana's National Budget 2018 represents the twenty-eighth edition of this Ram & McRae annual publication which highlights, reviews and comments on the major issues surrounding and raised in the National Budget.

By Mark Leonard LONDON – Over the last few weeks, media around the world have been saturated with stories about how technology is destroying politics.