Have you ever thought of growing your own kitchen herbs in pots or window boxes? Picking a few leaves of fresh basil, celery, parsley, thyme, dill or mint is a pleasure we should not deny ourselves. There are many varieties of basil, however, today, I would like to introduce Thai basil to you.
Thai basil originates from South East Asia and is commonly called Oriental or Asian basil. Thai basil is a cooking herb with a lovely aroma similar to sweet basil, with purple veined attractive leaves and purple flowers.
Thai basil is very popular in Thailand, Vietnam and Cambodia and other Asian countries because it is spicy; this makes it different from the American and European basil.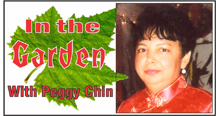 Thai basil is used in Thai, Indian and Italian foods such as curries, salads, soups and stir-fries as well as in tea. It can also be used to flavour meats such as chicken, beef and pork.
Thai basil can be grown by seed and is easy to grow and care for. It likes plenty of
sunlight and should be planted in well-drained soil. Fertilize with Miracle Gro All Purpose Plant food once every two weeks. Young plants are available at nurseries. Pinch the top so it will bush; that way you can have a bushy well-established plant. You can try drying the excess leaves or freezing them.
Until next week, happy gardening!
Comments
CARACAS/HOUSTON (Reuters) – Venezuela's unraveling socialist government is increasingly turning to ally Russia for the cash and credit it needs to survive – and offering prized state-owned oil assets in return, sources familiar with the negotiations told Reuters.
By Carl Bildt CHICAGO – We are now in the final days of the industrial age.

During Men's Health Week, the man/woman in the street were asked to speak on their lifestyles and what they do to maintain their health or to encourage their significant others to lead healthy lifestyles.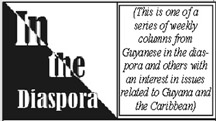 By The Caribbean Voice There are no reliable statistics on the amount of persons engaging in the use of illegal drugs or those described as addicts.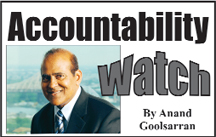 In last week's article, we referred to the two recognized methods of accounting for costs relating to the exploration, development and production of crude oil and natural gas: the "successful efforts" (SE) method and the "full cost" (FC) method.