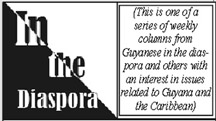 By Kala Ramnath, Ph.D
Originally from Trinidad & Tobago, Kala Ramnath is a disability rights/Autism Education advocate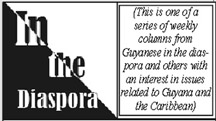 For the average Caribbean parent of a child with a developmental disability looking to help them achieve their greatest potential, the prospects have never been exactly bountiful. One of the biggest deficits in education across the Caribbean Community has been our singular neglect and failure to include and ensure adequate education provision and support of children with developmental disabilities (CDDs). Developmental disabilities can be categorised as usually detected through observation and tests administered to determine whether there has been failure to reach objective developmental milestones usually observed by parents between 2-4 years old and what might be the likely causes/diagnosis. These cerebral disabilities such as autism spectrum disorders, are distinct from physical disabilities but can include physical/motor deficits.
The neglect of attention to this particular group is evident across the board for the Member States of the Caribbean Community as it has been for the regional body, CARICOM itself. Marginalized, neglected, many confined to homes with limited and/or poor quality to non-existent educational input, their poor prospects, except for those who are high-functioning have always been neglected and frankly ignored in discourses on Caribbean education policy.
Which was why last July's decision by Caricom Heads of Government to commission a High-Level Meeting on the Rights of Persons with Disabilities and Special Needs gave a much needed boost and reasons for hope to stakeholders (parents, carers, professionals) that change was finally around the corner. It should be noted that even the UN was not itself exempt in its neglect of the disabled/differently abled. Its designation of 2014 the International Year on the Rights of Persons with Disabilities and Special Needs was widely seen as an apology by the world body for totally ignoring to mention disability in its much-touted Millennium Development Goals (MDGs).
That said, we can still extrapolate from the MDGs that:
Disabled children are typically among the very poorest, they experience poverty more intensely and have fewer opportunities to escape poverty than non-disabled children.
Disabled children are more likely to be invisible to policymakers and the wider society, ignored and excluded from mainstream development, planning and policies.
Disability in children cuts across all societies and groups, with the poorest and most marginalised at the greatest risk.
Children with developmental disabilities, CDDs, particularly the poorest children with developmental disabilities, are amongst the most vulnerable AND the most marginalised in the world.
For our long-suffering Caribbean parents struggling to cope with/living with/caring for children with disabilities, the Declaration therefore represented a huge watershed moment. The spotlight was suddenly being shone in 2013, 40 years after the Treaty of Chaguaramas on arguably the most disadvantaged group in the Region: people living with disabilities, by powerful people who had the ability to redress this shockingly depressing state of affairs. The current status of, and prospects for kids with disabilities is appalling and it's hard to know where to start. Little or no decent state provision, inadequate or sub-optimal training of special teachers and assistants where they exist, poor salaries, poor support, poor follow-up monitoring and evaluation, never mind the lack of existence of ideas like Individual Education Programmes, the norm in so many developed states for decades. In essence, most countries still have little or no policy, no state provision for supporting the education of kids with mental disabilities like autism and rely on a small number of private schools, the monitoring and evaluation, the quality controls, the best practices of which range between 'OK' to downright unacceptable to irrelevant, to non-existent. Many parents simply choose to keep their kids at home with all the attendant problems that such a decision entails instead of fighting a non-existent system or complaining to a politician for the right of their child to an education as a basic human right.
At the July 2013 CHOG meeting, two PMs, Perry Christie of the Bahamas and Kamla Persad-Bissessar of Trinidad noted that they had very close young relatives (one a child, the other a grandchild) on the Autism Spectrum. Many feel that this context gives an added poignancy, urgency and impetus to the regional policy process and would potentially help to expedite the process. The Heads duly sanctioned a High-Level Meeting on the matter slated for December 2013. The result of this High-Level Meeting chaired by PM Michel Martelly of Haiti was the rather grand-sounding Declaration of Port-au-Prince. It outlined some noble and worthwhile 'concrete' goals, objectives, strategies and 'mechanisms' in addressing disability generally.
The Declaration of Port-au-Prince subsequently adopted by Heads at their Inter-sessional Meeting this past March was very much a generalised aspirational package of principles. It reiterated the commitment to implementation of the Kingston Accord on the Responsibilities of States with respect to Persons with Disabilities, the United Nations Convention on the Rights of Persons with Disabilities and the
Inter-American Convention on the Elimination of all Forms of Discrimination against Persons with Disabilities, in accordance with the Constitution and laws of respective member states. They also reaffirmed the universality, indivisibility and interdependence of all human rights, including the right to development. They also recognized the need to build societies based on social cohesion and inclusion in which all persons, including those with disabilities enjoy the privileges and fundamental freedoms which are their human right. And they expressed 'their determination' to enhance national and regional policies and to strengthen legislative frameworks that promote the social services and protection by which persons with disabilities have the opportunity 'to achieve their full individual potential and to participate meaningfully in the life of their communities.'
There were no specifics in relation to the education of CDDs, only talk of 'inclusion', diversity and mainstreaming disability issues. They talked about the need to support disabled people by providing 'the necessary human, financial and technical resources to support the strengthening of programmes'. They even resolved 'to take the necessary steps towards building a physical and social environment that promotes 'the habilitation, rehabilitation and integration of persons with disabilities, taking into account issues with respect to their access to facilities open to the public including buildings, transportation, and other public social and health services, including counseling and access to reproductive health care and services, while also promoting their equal opportunity to education and employment.' They also recognised 'the unique vulnerability of women and girls, men and boys, the elderly with disabilities who are often more exposed to violence, abuse, mistreatment and discrimination, both within and outside of the home. Fortuitously, they also highlighted the massive black hole that is data collection and analysis relating to disability in the Caribbean.
While these policies need to be translated into concrete implementation steps, spelt out and detailed, there is no doubt that a lot of work needs to be done and a lot of monitoring by interest groups to ensure that the fullest rights of Caribbean children with developmental disabilities are in accordance with best practice. Highlighting the particular importance of education and support of children with mental/developmental disabilities (as distinct from kids with physical disabilities) is one issue for example that can do with some policy clarity. We need to recognise also that some states will move at different speeds, have different factors that affect policy planning, programming and implementation. Lack of proper diagnosis is another important issue. Adequate and basic training for health personnel to be able to diagnose conditions like autism spectrum disorders is still a hit and miss affair in the Region, with many doctors clueless as to what constitutes one.
To conclude, childhood development is a complex matter. It requires sustained attention to physical, language-cognitive and social-emotional growth if a child is to withstand threats to health and well-being over their lifetime. Any of these components may be compromised if a child is disadvantaged in any way, from the physical environment in the home and community, to schooling and opportunities for play and general well-being. These components are further compromised if a child has a developmental/intellectual disability, diagnosed or undiagnosed. The role of the State and its policy environment is therefore critical in helping Children with Developmental Disabilities achieve their fullest potential. Politicians and policymakers need to focus on the two issues if we are to make progress on this huge and unconscionable deficit in our Region:
the continuing relevance/importance of the Child Rights Approach (CRA) framework as arguably the best and most simple way to measure and assess the obligation of states to address poor performance as regards their policies towards CDDs enshrined under the various and already-ratified treaties, conventions and laws and in keeping with the spirit – if not the letter of the Millennium Development Goals (MDGs); and the need for stakeholders – (governments, regional organisations, international development partners and civil society) — to recognise and factor-in the Caribbean (national and regional) policy context as critical to the entire process. With a few notable exceptions in the Region, little analytic space has been given to understanding 'real world' developing country policy environmental contexts: socio-economic and cultural factors, the identity and agendas of national policy actors, their motivations, political will, institutions, the political context and experiences with agenda-setting, adoption, implementation. We ask why policies have not been implemented and how this can be addressed, and make the case for a combined approach being essential to better analyse and understand policy in order to better inform policy advocates, and bring about more relevant, effective and appropriate policy for CDDs that might also engender political will to 'action' them.
What the Child Rights Approach CRA provides is an effective implementation framework with implications for law, policy and practice with respect to children with developmental disabilities (CDDs) and children with disabilities in general. We need to step up the pressure on our regional Governments to start by ratifying all outstanding treaty obligations, followed by continuous and sustained lobbying by parents and interest groups to ensure that suitable, appropriate and far-reaching policies for the education and support of Children with developmental disabilities (CDDs) are devised, discussed, debated and then implemented as soon as possible, 40 yrs has been too long. We don't want to wait another 40 years before action.
Around the Web