Interviews and photos
by Kenesha Fraser
Given the continuing suicides, we asked people along the Essequibo Coast what more they feel needs to be done to reduce the rate of suicides. Their comments follow: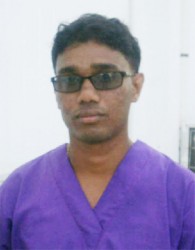 Ranjiv Lall, laboratory technician – 'Well I think the Ministry of Health should conduct more campaigns on suicide countrywide via the mass media. The population should be educated about suicide. The hotline should be more proactive so when persons call, they will feel as if there is still somebody who they can talk to and it is not the end of the world. Youths should also be more involved in social activities and educational activities as well.'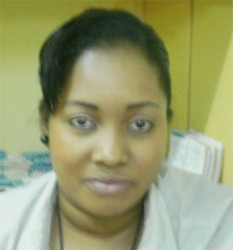 Ashana Shurland, medical records department ward clerk, Suddie Public Hospital – 'I think that the young people of today are being exposed to too much technology. There are a lot of broken homes in society today and maybe some children are even being abused and they feel as if there is no one there for them so they commit suicide. The best solution to lower the rate of suicide is to ensure that there is better parent and children relationships. It all starts in the home.'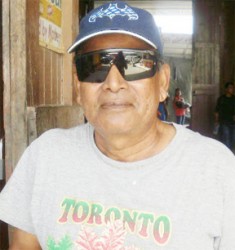 Jai Bhagwandas, pensioner – 'Firstly, young people ought to be guided and counselled into channels which will keep them beneficially occupied. Parental guidance may not be sufficient enough at this stage especially for school leavers who cannot find jobs and financially depend on others. Then there is the case of broken relationships from which some youths do not recover. Counselling should be provided whereby these youngsters are taught to feel that the end of one relationship does not spell the end of the world for them. Youths are our future leaders so we need to protect them.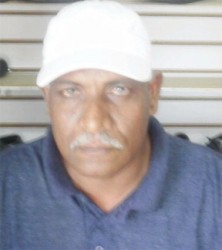 R. Ramcharran, businessman – 'First of all, the public needs to be informed and educated and they need to be aware about the dangers of suicide. They need to be taught from the elderly folks to the smallest child that suicide is a sin against the Almighty and it is a sin against your own soul. When a person commits suicide, there is no forgiveness. Suicide is a spirit from Satan himself and once you're on God's side, no thought or temptation of suicide can overcome you because as a child of God, you will be protected and your life will not be exposed to any attack that will leave you powerless.'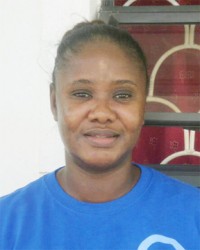 Shondell Butters Belfield, project director, Hope For All – 'I personally think that there should be more public awareness with the community on depression. Based on the level of depression, a person will know if they want to commit suicide. Hotline counselling and a suicide watch can aid in the reduction of suicide. More persons in this region should be trained too as counsellors to deal with both social and community issues. Counselling centres should be built to facilitate families and individuals who need help. Suicide is something serious and that is why it should be taught in our schools. Another point to note is that the medical personnel should be more compassionate in regards to persons who committed the act but didn't die. They should be willing to give counsel and guidance.'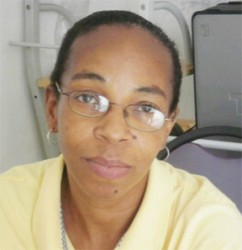 Juliana Farley, counsellor, Hope For All – 'I think that there should be an institution set up where persons can be counselled. You may find lots of persons who commit the act of suicide but they do not die but there is no institution that persons can go to and be able to be counselled. The older folks should talk to the younger generation because the young people are our future and their lives should be preserved.'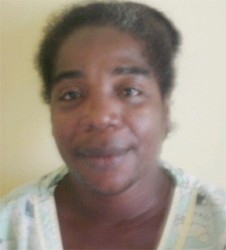 Anasha Venture, medex, Suddie Public Hospital – 'I believe that if there is a suicide watch programme, the rate of persons who commit the act will be reduced. I view suicide as an act of disobedience on the part of the children. They maybe feel if they commit the act things will be better but instead it gets worse. Proper counselling is not readily available. The church should get more involved and there should be more educational programmes in the media.                 I also think that the young people should be serious about their lives and strive to be the best of who they are.'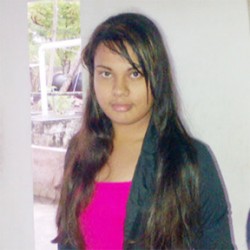 Valinie B Sookaree, data entry clerk Ministry of Home Affairs – 'Well I think that suicide can be reduced by preventing it in the whole. Essequibo is one of parts of the country where there has been a lot of suicides committed and the act is mostly committed by persons of East Indian ethnicity. Strategies can be implemented to reduce suicide such as the formation of youth clubs, seminars, and young people can be advised not to get married at an early age. The biggest issue I see is that persons cannot handle stress and they find suicide as a solution. Suicide is not a solution, it causes more problems.'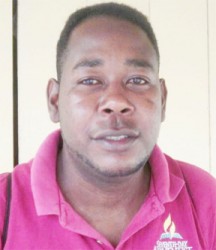 Jermain Goddette, barber – 'The people in the community should be aware of the signs that lead up to suicide and ways to counteract the issue. Being a Christian, I believe that things will not get easier but tougher. Satan is real and wants to destroy lives.
We should seek to have a relationship with God so as to stand in these tough times. The religious bodies should be more involved in the community. The only way we can really fight this problem is if the people in the community are strong.'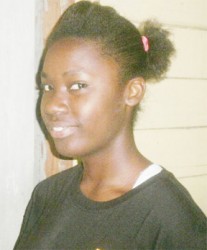 Kelisa Fraser, student – 'I personally believe that to prevent suicide in society today, we need to first look at what causes persons to commit the act. Proper counselling should be provided to persons who show signs of being suicidal and I think that these counselling sessions should be continuous.
Perhaps the rate of suicide can be lowered if each member of the various communities place much more emphasis on the youths. Another proposal is that signs on suicide prevention and hotline numbers can be erected in public places and I think that this can be of great help to persons who are considering suicide.'
Comments

Ian Campbell: Ian Campbell: `I didn't follow from game one but I am a fan of CPL.

Sydicia Sutherland- UG student 'Based on my experience, I can say that I am extremely disappointed with the contracting industry which Guyana has to offer.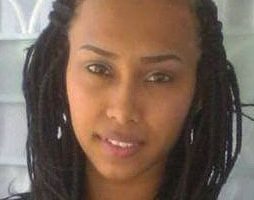 This week we asked the man and woman in the street what they knew and thought about Public Service Announcements.

Desmond Gladstone Desmond Gladstone: `To strengthen the prison system I think they need to take examples from overseas.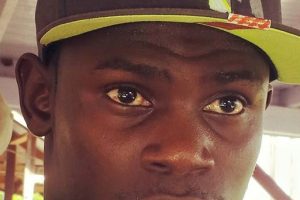 Interviews and photos by Oliceia Tinnie and David Papannah Do you know who your constituency councillor is or who is in charge of your NDC or town council?