The failure of police witnesses appearing in court to offer evidence in the trial of Odeda Underwood, who stands accused of causing the death of the late Chief Librarian Gillian Thompson by driving dangerously, resulted in an adjournment of the trial yesterday.
When the names of the two remaining witnesses were called and no one appeared, Magistrate Fabayo Azore announced that she would be adjourning the matter, after she chastised the prosecution about the police witnesses not showing up for the second time.
Prosecutor Joel Ricknauth informed the magistrate that he had been informed that the witnesses were on their way to court. At that moment, a member of Thompson's family got up and attempted to signal to the magistrate that one of the police witnesses was approaching the courtroom.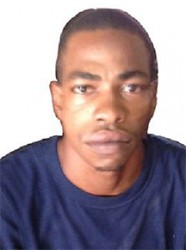 Constable Morgan had already opened the door by that point. But in spite of his appearance a half of an hour late, Magistrate Azore upheld her decision, after she was informed that Morgan had to be briefed before he offered evidence in the trial.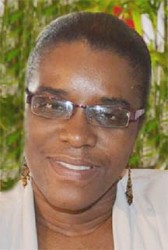 Underwood, 24, is accused of causing Thompson's death by dangerous driving on December 24, 2013. He pleaded not guilty to the charge.
It is the police's case that Underwood, at about 2:15pm was driving motor vehicle PPP 8655, heading west on Shiv Chanderpaul Drive, when he failed to stop at the intersection of North Road and Shiv Chanderpaul Drive, and collided with the left front side of a motor van, belonging to the National Library. The motor van then collided with a concrete culvert and as a result, Thompson, who was sitting in the front passenger seat, suffered injuries. She was pronounced dead on arrival at the Georgetown Public Hospital.
Underwood, who is on $500,000 bail, will make his next court appearance on May 6. Police Constables Brown and Morgan are scheduled to testify then.
Around the Web