Four persons are dead and a child remains hospitalized after they ingested a cocaine-laced liquid multivitamin which was left back by a guest who refused to take the items to the United States after being asked to do so by a man.
Dead are former army officer Alex Blair, 40, his reputed wife, hairdresser Simone Price, 36, their son, Jahaquel Blair, 6, a student of the St Pius Primary School and a family friend Natasha George, 36, who was an employee of John Fernandes Limited. Another son, Jamal Waterman, 12, who also drank some of the liquid but spat it out and drank juice to rid himself of the numbing taste, is currently being monitored at the Georgetown Public Hospital. The cocaine had been dissolved in a bottle of SSS tonic.
"Investigations so far have revealed that the bottle of SSS Tonic with the cocaine dissolved inside, along with casareep and chicken foot, had been left at the house by a man known to them for a female guest from overseas to take back when she was returning. She, however, did not carry the items and during this morning (yesterday), the victims consumed some of the SSS Tonic which had been left in their possession," the police said in a statement. A police source last evening told Stabroek News that two persons are in police custody assisting with investigations.
The Blairs and George live opposite each other on Cocorite Street, East La Penitence and have been friends for many years
"Tasha and Simone went to church this morning and when they came home, she (Natasha George) said that Simone took this tonic that a cousin had bring for her sister to take back yesterday (Saturday) to America… and drank some, gave some to the two children, the husband drink and Tasha say she tek some too," a relative of George, only identified as Dawn, told Stabroek News as she wept yesterday.
She said shortly afterwards, George returned home and she noticed Blair running outside with his 6-year-old son limp in his hand and she quickly alerted her sister-in-law. "I see Alex with Jahaquel in his hand running and we run outside to help. Then we see Simone come outside and collapse on the ground and started shaking and holding her fists tight, tight trembling like this," Dawn said as she mimicked the action.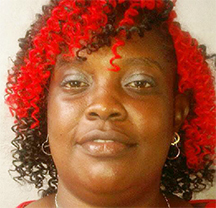 George assisted in getting Price into a car to be taken to the Georgetown Hospital and it was while they were being transported that she too complained of feeling unwell. She informed a relative in the vehicle of what transpired earlier at the Blair's home and while talking, she collapsed in the vehicle.
A friend of Blair took him and his two sons in another vehicle to the GPH.
The relative said that when they arrived at the hospital, Blair was alert and showed the bottle of tonic to the doctor telling him that his family had drunk it. "The doctor took one look at the tonic and told them it can't be tonic in that bottle, it has to be some kind of poisonous substance and they rushed in with them…not long after they confirmed that Alex and Simone died and then shortly after, they said Tasha died too," the relative said.
Sometime after 4pm, Jahaquel succumbed while being treated.
Relatives believe that Jamal is alive because he spat the substance out. "He tell we she give he the tonic but he ain't like how it taste and when she think he swallow it, he spit out some and drink some orange juice. You know children…that is what save him but you know what they say 'somebody has to tell the story' so he is the one," an aunt said.
The relatives who converged at the hospital expressed shock and disgust at another man they claimed was a family member who brought the liquid to be taken to the US.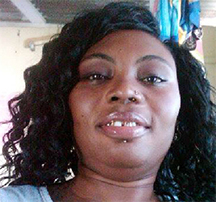 "He (name given) brought these things and Candy said she wasn't taking anything but Simone begged her to and he leave them but the girl maintain she ain't taking anything for anyone and leave it. Why they decide to use it only God knows but watch how people wicked even your own family…," the aunt said.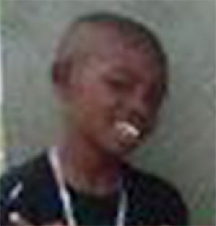 George was the mother of two children, ages 18 and 12 and was planning on moving into her newly constructed Sophia home soon. She was described by family and friends as a hardworking and dedicated mom who loved being with her friends.
Price worked as a hairdresser and was described as very jovial and adored her two boys. "It was all about her children. She loved them and did her best with them… when you saw her she was always smiling and she would tell you that whatever she was doing was to have a better life for her kings as she called them," her friend said.
Stabroek News was told that it was only last week that Blair retired from working in the army and had celebrated. He had found another job and was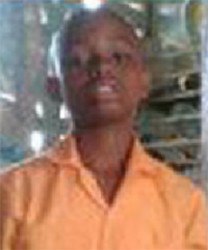 expected to start soon.
Around the Web