Taking the witness stand in the trial of Desiree Jeffers, who is accused of murdering her common-law partner Igris Bobb-Blackman, Brentnol Bobb-Blackman yesterday recalled peeping into a septic tank and seeing part of his brother's body wrapped in a carpet.
Jeffers is on trial before Justice Dawn Gregory and a 12-member jury for the murder of Igris, who was an ex-policeman.
Brentnol said he would visit his brother's house at Parfait Harmonie, West Bank Demerara for religious functions.
He said after Igris went missing, he made a report at the La Grange Police Station and noticed that Jeffers also turned up at the station to make a missing person report.
He stated that he had visited his brother's house and searched for him but did not find him.
However, he added that he went back to the house with a two police officers and it was there they made the shocking discovery.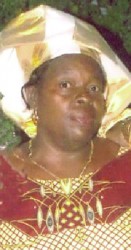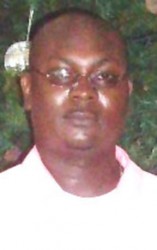 "I peeped into the septic tank and I saw a yellow lighter, a bottle of Seven seas tablets and a pack of red Pall Mall cigarette," he said, noting that there was a multi-coloured carpet wrapped with a yellow rope.
He stated that his other brother Ptolemy took a hook that was at the dog-pen in the yard and hooked it on the carpet and pulled. He said he saw Igris' feet and recalled hearing Jeffers say: "Oh my God! Oh my God! I knows nothing about this."
Police witness Paul Wintz testified that he went to the crime scene with a police party and he saw blood on the floor, walls and cabinet in the house after the body was removed from the septic tank.
He stated that Igris' body was partially submerged in the tank.
The carpet was yesterday admitted and marked as an exhibit in the trial by Justice Dawn-Gregory.
The state's case is being represented by Natasha Backer in association with Mercedes Thompson and Jeffers is being represented by attorney Peter Hugh.
The trial continues today.
Around the Web