Chairman of the Police Complaints Authority (PCA), retired justice Cecil Kennard has completed his review of the Colwyn Harding baton rape investigation but the penning of his conclusions and the return of the file to the police will be delayed as he will be attending the funeral of murdered T&T senior counsel Dana Seetahal.
Contacted yesterday, Kennard said all that is left for him to do is to write a statement and since he has to be in Trinidad today, the file will not get to the police before Monday. The police will then forward it to the Director of Public Prosecutions (DPP) for her to make her recommendations.
He made the point that he is fed up of the back and forth route the matter has been taking over the last few months and wanted to complete his work. He was making reference to the file being sent by the police to the DPP before it was sent back for additional investigations to be conducted. Kennard received the file for a second time on April 23.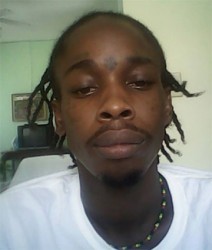 Kennard explained that he has to look at some additional statements as well as a reports on the findings of a local doctor who had examined Harding's anus after he had been discharged from the hospital.
He expressed his disappointment that the findings of a Jamaican doctor were not included in the file that is before him.
Both doctors during their independent examinations reportedly concluded that a foreign object was inserted into the man's anus.
He said that he will be requesting the report of the Jamaican doctor's findings, while questioning why the information was being submitted in pieces.
Harding's attorney Nigel Hughes had sent a copy of the local doctor's report while the Office of Professional Responsibili-ty was conducting their investigations.
At that point the file had not reached the chambers of the DPP.
Kennard said that there are more than 50 statements in the file that is in his possession.
Harding has accused a police constable of ramming a condom-covered baton up his anus and later physically assaulting him last November.
That rank who was at the time stationed at the Timehri Police Station was placed under close arrest before being allowed to resume normal duties at another location. Several ranks from the station were also transferred as a result of the incident.
Harding's story was never made public until January.
According to his mother, she had informed senior officials that her on had been sexually assaulted and the complaint was handled at the Brickdam Police Station, but nothing was done. Following the publication of Harding's plight the matter was immediately handed over to the OPR.
He has extensive damage to his intestines and while the hospital said that he was being treated for an incarcerated hernia, Harding has disputed that he had such a condition.
The length of time that the matter has been under investigation has triggered public concern.
Around the Web