A Port Kaituma-based probation officer was yesterday charged with raping a 13-year-girl and following a court appearance was released on $250,000 bail, according to Crime Chief Leslie James.
James told Stabroek News that the man, Wesley Albert, appeared in Georgetown Magistrate's Court One, where he was charged with the rape of a child.
He said that Albert was reportedly taking the child to enroll her in a school and spent a night with her. He said that they were seen around 6pm on May 12 and then again on May 13 around 4pm.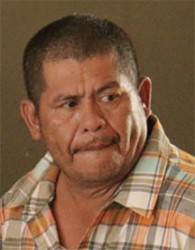 The case was heard by Chief Magistrate Priya Sewnarine-Beharry and the proceedings were held in camera due to its sensitive nature. Reporters and members of the public who were in the courtroom at the time were asked to leave so as to facilitate the reading of the charge.
The matter will be called again on June 16.
Albert was arrested on Monday shortly after the allegation had been made against him.
This newspaper was told that the man, who is in his 40s, had asked the parents of the girl to keep her in his care as she was from a hinterland district and her parents could not afford her ready access to schooling. Her parents agreed and it is reported that shortly after this the abuse began. Last weekend when she visited her parents, the child complained of sexual abuse.
On Monday, police were called in when the parents of the child reported the matter. The girl was taken to the Port Kaituma Hospital for a medical examination, which confirmed evidence of sexual contact.
Based on reports this is not the first time Albert has been fingered in such allegations.
Around the Web