The Government Analyst Department yesterday warned of counterfeit Head and Shoulders, Pantene Pro V and Olay Total Effects 7 in 1 products on the local market.
A release from the department said that ANSA McAl Trading, the authorized distributor of the Proctor and Gamble Products, had lodged a complaint with the department and an investigation was launched.
After securing product information from Proctor and Gamble, the Department said that the counterfeit Head and Shoulders was being sold at less than 70% of the price of the real product. Further, the batch number/production number and expiry date of the counterfeited product are on the bottom of the bottle while the real product has this information on the back label. The analyst department said that laboratory analysis conducted by Proctor and Gamble has confirmed that the active ingredient in Head and Shoulders, Pyrithione Zinc was missing from the counterfeited product purchased from a popular store in the city which it did not name.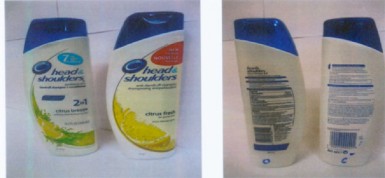 In relation to Pantene Pro V, the release said that the counterfeit product is far cheaper and the cap of the fake product does not have the engraved Pantene logo. Further, the net contents of the counterfeit product reads 400 ml while the genuine item reads 12.6 fluid ozs or 357 ml. The counterfeit product gives details on how to use it but without a pictorial representation while the real product gives details on the use plus a pictorial representation.
With respect to Olay Total Effects, the counterfeit Olay TE moisturizer is being sold at $700 while the real item is being sold at $4,292. The price for the counterfeited Olay TE dual kit is $1,000 while the genuine item is being sold at $5,104. On the front label of the counterfeit product, the phrase `Anti-aging fragrance free moisturizer Broad Spectrum SPF 15' is missing but is present on the label of the real product. Further, the counterfeit product has no information on active ingredients or directions for use but these are present on the genuine product. The counterfeit Olay is labelled 50g while the real product is described as 1.7 fl ozs (50ml) and 6.7 fl ozs (192ml).
The Analyst Department urged consumers to pay keen attention to labels and said that it is in the process of instituting legal proceedings against those who deliberately release counterfeit goods on the market. Steps are also being taken to revamp the licensing process to ensure that only those who are in full compliance with the guidelines are issued with import licences.
Around the Web