Guyanese and Surinamese investigators are probing reports that a nine-day-old baby was kidnapped in the vicinity of the Port Mourant market at around midday yesterday.
The baby's mother Sandra Mclean called "Pinky," 22, of Number 60 Village, Corentyne told Stabroek News that she gave birth to a baby boy on May 16th at the Skeldon Public Hospital. She said that whilst at the hospital, a woman called Bibi Khan from Nickerie, Suriname visited her and told her that she had a nice baby.
On Saturday, Mclean said, she was making some preparations for the Ninth day celebrations when Khan hurriedly came to her home and told her to dress the baby and they were going to Rose Hall Town to get some items for the celebration.
Mclean recalled that they went to the town and picked up some items. Before they left to return home, they stopped at the Port Mourant market to get some hassar after the woman said she would like to have some. The young mother explained that she went in the market and bought the hassar after Khan insisted that she would keep the baby. The woman had stated that if the baby was taken to the fish section of the market, he would be upset with the scent, Mclean recounted.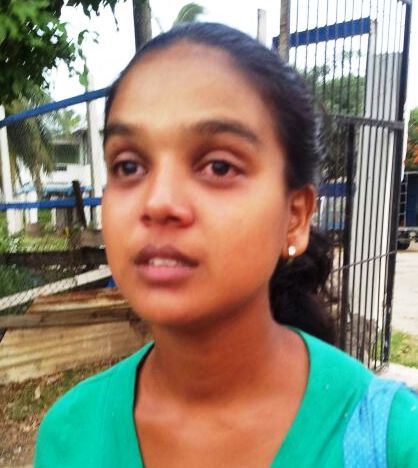 She said that she agreed and went to buy the hassar but upon returning to the meeting point, she realised that Khan and her baby was missing. Mclean said that she did not expect anything like this to happen. In tears, the mother recalled that she searched the entire market and surrounding areas for her baby. The woman said her efforts to find her baby were in vain.
After realising that the baby was missing, the woman alerted her family and went to the Whim Police station and reported the matter.
Around the Web