New candy company Sueria Manufacturing Incorporated is awaiting word on a request for an increased supply of sugar from the state-owned GuySuCo, which could literally decide the company's fortunes, according to Chief Executive Officer (CEO) Frank Sanichara.
Although very confident about the new venture, Sanichara feared that if the approval for the needed supply of sugar per month isn't given, he may have to fold the factory.
"I don't think it is a case where they don't want to give me the quantity of sugar I demand for the run of this business but, rather, I believe that GuySuCo has not yet kept their board meeting which I believe has a significant part to play in the distribution of sugar," Sanichara told Stabroek News.
When Stabroek News visited Sueria on Tuesday, Sanichara revealed that the company did not manufacture for the day and added that it was as a result of short sugar supply.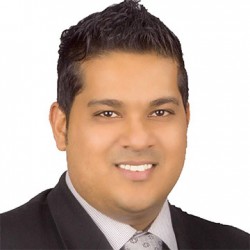 Sanichara said Sueria is approved for 1.5 tonnes or 30 bags of sugar per month although it made a request for approximately 18 tonnes of sugar per month. He added that he recently sent an e-mail to GuySuCo concerning the sugar supply but had not yet gotten a reply from the company. He did, however, add that when he visited GuySuCo initially, he got a pleasant response from the Marketing Director Roxanne Greenidge.
Sanichara explained that he has imported 24 tonnes of white sugar from the United states but he added that it is only used to produce the light coloured candies, while brown sugar is needed for the darker coloured candies.
Sanichara said that importation of sugar for the long term run of the factory is simply not feasible; not only because of the lengthy time shipments take to arrive in Guyana but also because of the cost.
Sanichara also noted his disappointment with the slow pace of local transactions, calling it a major challenge he has had to face as a businessman here.
He explained that after living in the United States for a number of years, he is accustomed to a faster moving society.
"It is stressful here. Getting a simple phone line is taking forever. We applied for a phone line about two months ago and we are still waiting," Sanichara told this newspaper.
Sanichara also said that because of the high energy cost for production per unit of an item, he feels the government should set up a system where investors are given some sort of tax holiday when starting a new business.
"They could give investors a seven to ten years tax exemption, like an investor would receive in the state of New York and in Trinidad and Tobago," he explained. He sought to make the case for exemptions by noting that studies show that within the first five years most new businesses run at a loss.
Such exemptions, he added, would help to attract foreign investors to Guyana.
In light of the high energy cost, he was also hopeful that the stalled Amaila Falls Hydropower Project could become a reality, while indicating that cheaper power would be a key for the company's expansion. "We are hoping they pass the project if it is going to make the cost of energy cheaper because we are monitoring our production cost for future expansion," Sanichara said.
Already, Sanichara said, there has been an influx of applicants seeking to work at the new company. He said he received 200 applications for positions within the company on Tuesday.
At present some 80 persons are employed in the company within the manufacturing and distribution sectors.
He said this figure will increase when the business is fully developed and distributing its products to various parts of Guyana. He added that when the company is fully operational, it would be exploring operating 24-hours, with three eight-hour shifts per day.
Sanichara said he chose to abandon his career as a real estate investor and broker in the United States and relocated to Guyana and picked up the business venture that was the idea of his father-in-law, Kaieteur News publisher Glenn Lall.
According to Sanichara, all of the company's products are produced and packaged up to international standards.
At present, it produces eight flavours of candies as well as mints. Peanuts are also presently being produced and packaged.
Looking towards the future, Sanichara said from Sueria's in-house research laboratory, which is presently under construction, would invent new products. He mentioned that the company is looking at producing bubble gum, and the production and packaging of plantain chips in the very near future.
Around the Web