The eight-year-old son of murdered taxi driver Savitri Gangadeen Parma, was among four witnesses who testified yesterday when the preliminary inquiry (PI) into the murder charge against Sylvester Bristol, the Yarrowkabra man accused of the crime, commenced.
It is alleged that sometime between February 15 and 16, Bristol murdered Parma at Dakara Creek,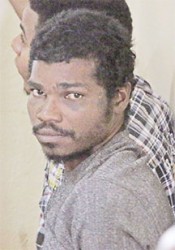 Linden/Soesdyke Highway.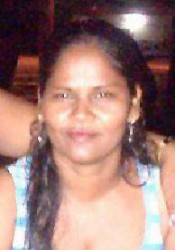 First to take the stand was Kamal Parma, the husband of the deceased, immediately followed by their eight-year-old son, Carlos Parma, who drew everyone's attention as he bravely offered evidence to the court. Savitri's sister, Sharon Gangadeen and her father-in-law, Kissoon Parma, also offered evidence during yesterday's proceedings.
Hours after Parma went missing, her body was found around 6 am on February 16. According to reports, the driver had informed her husband that she would be making a drop to Red Loam with an employee of a sand pit owner in the area. Parma's car was discovered with her sleeping eight-year-old son in the backseat shortly after she had gone missing.
A subsequent post-mortem examination revealed that she had died from strangulation and had also suffered a broken neck.
The PI continues today when Gangadeen is expected to continue giving evidence. Also scheduled to give evidence is Constable Beharry.
Around the Web