Guyanese international superstar Eddy Grant will not be performing at the Guyana Festival 'Night of Legends' in August, contrary to information attributed to the Guyana Festival Committee in another section of the media.
Speaking to the Stabroek News from Barbados yesterday, Grant said he had received numerous querying phone calls since the article appeared on Friday and was perplexed.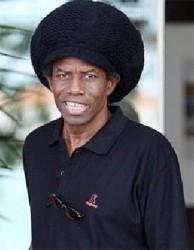 He explained that someone had telephoned him with such a request, but he had responded that it was not possible logistically.
Grant explained further that his band was in South Africa and that he was not in tour mode. He therefore has no contract with anyone and has made no arrangements to perform.
Around the Web